Audience Development & Data Manager
Salary: £45-50,000 plus commission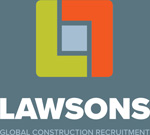 This is a truly unique opportunity for you to grow an established audience development team to a new scope and level.
Established in 1989, KHL Group is the leading B2B media company in the global construction sector. It has grown to over 100 staff with offices in USA, Chile, Germany, Italy, New Delhi and Beijing with our head office near Tunbridge Wells, Kent.
KHL now has fifteen magazine brands, eighteen newsletters (mainly weekly), fourteen events and three exhibitions as well as several ancillary brands all focused on our audience.
KHL is a part of the fabric of the global construction and power industries with close relationships with key companies and associations across the world and an extensive audience database.
The goals of the department are to develop and maintain: An audience for our magazine and newsletter brands including auditing and reporting. An infrastructure that procures and manages deep data that is then utilised in several data products.
The Opportunity
We are looking for someone to lead the Audience Development & Data team and develop it with an exciting new initiative to grow KHL's audience database to a new level beyond magazine readers.
You will lead the team working closely with the Deputy Manager and have all the resources and support needed to facilitate our ambitious plans. What skills and experience required?
You will have solid audience development skills preferably within a publishing environment with demonstratable team building ability and a proven track record in data procurement and management for commercial gain.
Why join us?
Lead a team integral to the company's future
Huge potential to significantly grow the team
Manage and develop a crucial new project to build a single customer view
Competitive salary and commission scheme
Private medical insurance (after qualifying period)
Modern offices with gym and on-site parking
Optional one day working from home
COVID-19 considerations: Currently our offices are open, but we are limiting staff numbers to maintain social distancing. We also have full preventative measures in place. We will arrange for IT equipment to enable temporarily working from home.
KHL Group Southfields, Southview Road, Wadhurst, East Sussex, TN5 6TP