Senior International Trade Marketing Executive
Salary: Competitive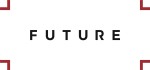 Do you want to manage the global sales of some of the world's best magazine brands? If so, this is the opportunity for you! The International Department at Marketforce is looking for a, data-literate, dynamic and motivated individual to work within the award winning international distribution team as a senior circulation executive.
Reporting to the Group International Business Development Manager you will manage the international sales and distribution for some of Marketforce's most prestigious publisher clients. The role has two main purposes:
Be responsible for managing specific Publisher portfolios and developing their export strategy;
Manage and develop specific territories for the whole Marketforce portfolio.
Key responsibilities
Day to day management of a large and expanding portfolio of titles
Recommend and implement promotional plans, taking ownership of budgeting and forecasting and exploring new business opportunities to drive sales.
Responsibility for ensuring smooth operational process covering logistics, finance and returns, setting efficiency targets and managing supplies and print orders.
Selling in new product to worldwide agents to hit publisher agreed supply targets
Producing regular performance reports with insight and recommendations.
Dealing with print orders & reporting for third party business with a key focus on updating title forecasts and publisher packs.
Requirements
Good presentation skills and ability to present complex data in a concise, easy to understand format
Good planning skills and the ability to prioritise and delegate work to meet strict deadlines
High level of numeracy able to analyse data from a number of different angles and draw the correct conclusions
A good working knowledge of G Suite/ MS Excel
Ability to maintain and develop good relations with a number of core departments at all levels both internally and externally
Ability to effectively communicate at all levels within the company
Desirables
Experience of working within a circulation/retail/ international department and a sound knowledge of how a distribution company works
Internal systems knowledge (Orion, Boxi)
What do I need to succeed?
Strong organisational skills and the ability to prioritise.
A keen eye for detail and process management.
The ability to use performance and reporting systems to maintain a clear view on title, sector and retailer trends.
The ability to translate sales data into clear actions and recommendations.
The ability to construct persuasive and creative sales marketing information that can positively influence key decision makers at retail.
The ability to work across teams and coordinate activity across relevant departments.
Numerate and analytical.
To be able to manage own deadlines, as well as working as part of a wider team.
Excellent communication skills
Benefits - What will I get in return?
As well as our standard benefits, we have a number of awesome perks available to our staff including:
Unlimited paid time off (yes you read that right!)
A share in our success- every member of staff receives a profit pool bonus at the end of our financial year
Free digital magazine subscriptions and access to back copies of our print magazines and bookazines
Regular staff socials arranged by our wonderful Employee Community & Culture committees
Huge opportunities to learn and develop whether through professional qualifications, exposure to incredible business projects or informal lunch & learns, hosted by your colleagues