Advertising Sales
2 suppliers in this category.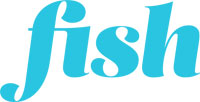 Fish is a regional agency that exists to deliver all levels of content to organisations that have a membership base, whether it's a charity or a professional, consumer or corporate business.
View profile >>

We are an independent sales and marketing agency based in Hampshire, serving clients throughout the UK, Europe and US.
View profile >>