Inktop Commercial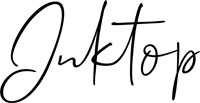 Want to increase media sales revenue? Your team needs the right training.
At Inktop, we help publishers and membership bodies achieve their commercial ambitions.
Our bespoke media sales training helps your team to build confidence, learn proven techniques, develop their industry knowledge and increase their sales.
With over a decade of in-house and agency experience as successful media sales professionals, we understand the challenges facing your team – and how to successfully overcome them. We do what we teach, and we teach what we do.
Bespoke training, delivered by the experts
Every team is different. That's why our training courses are always tailored to meet the needs of your organisation, and give your employees the help and advice they need to excel.
All media sales professionals can benefit from training, no matter how experienced they are or what stage they have reached in their career. We are used to working with all levels of ability.
Prior to delivering your tailored media sales training programme, we will speak with you about the subject areas you're most interested in, the team members who are participating, and what you would consider a successful outcome. We'll consider the challenges or obstacles facing your team, your strategic goals and the resources you'd like your team to access.
After the course we'll give feedback on each team member and provide suggested areas for ongoing training within the organisation.
By media sales professionals, for media sales professionals
Selling on behalf of a publisher or membership body isn't straightforward anymore.
Media sales professionals develop a deep knowledge of the industry their publication sits within, but they also need a broader understanding of the publishing sector to perform at their best.
We offer insight into how the sector is evolving, how marketers are making decisions, the competition your titles face, digital advertising developments, and other key topics. We teach practical sales techniques for professionals at all levels, tailored to the media sales sector. From initial research to picking up the phone for the first time, and on to supporting clients after the sale, training will help guide professionals into making higher quality calls and building deeper relationships that will drive results.
For more information or to book a course for your team, visit www.inktop.co.uk/media-sales-training