Talk Media Sales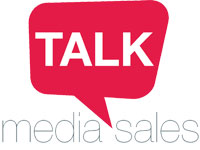 Talk Media Sales are an independent publishing sales house bursting with creativity, passion and industry knowledge. Talk Media Sales succeeds in driving sales of your media space to its highest potential, simultaneously saving your operating costs from your ad sales department. We can run full service operations from sales to print, or individual bespoke services depending on your requirements.
Advertising sales – online, digital and print
We have experience and knowledge across many sectors within the publishing industry including B2B and B2C, having worked on a range of magazines including lifestyle, automotive, healthcare, dentistry, manufacturing, IT, transport and produce.
Currently selling and managing over 50 monthly titles concurrently enables us to perfect time management and assimilate varied markets efficiently and effectively. Dealing with clients ranging from top media agencies to sole traders, we have the knowledge and connections to sell print and digital advertising solutions into magazines, catalogues, show guides, websites and e-newsletters. From an initial consultation through to completion, Talk Media Sales provide a professional and personal approach to your media product.
We pride ourselves on being proactive on the phone and face to face with our clients, not just relying on email. We care about our magazines and clients which shows in our results.
Design and Production
Our fully equipped studio has over 20 years of combined experience in the publishing industry and we pride ourselves in being your one stop shop for all your design and marketing needs.
Currently working on over 40 magazines and just as many websites across several publishers, we are one of the most cost effective and flexible services available.
Events
Talk Media Sales has experience of increasing trade and sponsorship revenue as well as implementing a strong structure ensuring events maximise their potential. We operate across a number of well-known consumer motoring events as well as B2B awards.
Commercial Consultancy
Having gained extensive experience over the years, Talk Media Sales has gained knowledge on commercial aspects of businesses and how to manage and grow organisations. We work closely with our clients to improve the way they operate commercially through organising the key fundamentals and to help further enhance the unique selling points of their media. Once the commercial structure is in place, we can then help drive revenue effectively.
Above all, we will ALWAYS treat your media as if it were our own.