Weaver Software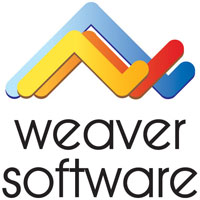 Forecast your subscription volumes, revenues and profits…
Calculate lifetime values for your subscription promotion campaigns…
…quickly, easily and accurately!
In the world of subscriptions a number of vitally important questions are easy to ask but difficult to answer, such as:
How many subscriptions will we have at the end of next year?
How much subscription revenue will we generate next year?
What is the most profitable way of investing subscription promotion budgets?
How would a 3% price increase affect subscription volumes and profits?
What is the financial effect of converting print subscriptions into digital subscriptions?
Our Excel-based financial forecasting software:
Calculates accurate subscription volume, revenue and profit forecasts
Ranks the financial success of subscription promotion campaigns
Identifies the most profitable subscription development strategies
Provides quick and easy "what-if" scenarios
Uses actual subscriptions data uploaded automatically from fulfilment bureau and in-house subscription management systems
Has been tested and approved by Finance departments of large multi-national publishers
Easy to use
Familiar Excel workbooks with additional ribbon menus, help screens, error messages, user guides and training workshops.
Proven track record
Our clients won the PPA Subscription Magazine of the Year award nine times in the last ten years.
Saves time
Calculate your subscription budgets quickly, easily and accurately, without time-consuming and error-prone manual data entry. You can be up-and-running straightaway and calculate your budgets and forecasts in a few hours instead of several days.
Comprehensive
Calculates forecasts for all subscription offer types. Paid and unpaid subscriptions with multiple prices, term lengths and payment methods. Multiple currencies with different sales taxes. Multiple geographic regions and product variants.
Forecasts are accurate
Subscription revenue forecasts calculated "top-down" by multiplying subscription volumes by average yields are notoriously inaccurate. Instead, our subscription revenue forecasts are calculated "bottom-up" for each price, term length and payment method group. This ensures forecasts are as accurate as possible.
Ground breaking results
One publisher used our software to plan the first ever step-up priced Direct Debit offer, now standard marketing practice in the UK. Another used our software to plan the first ever magazine launch selling subscription through Direct Debit only.