Ad Sales Genius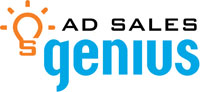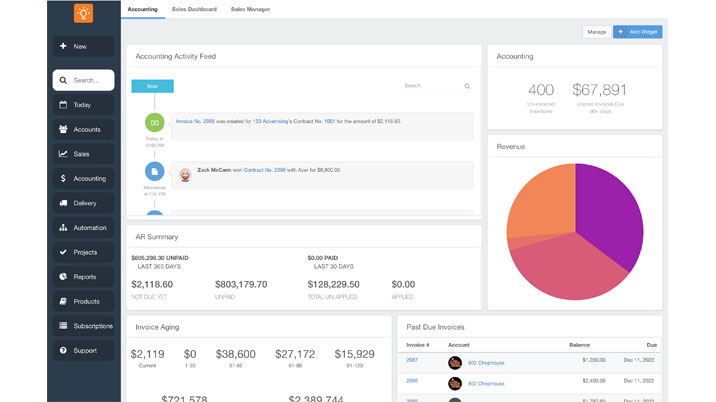 Ad Sales Genius is an all-in-one CRM platform. From creating and sending invoices to managing production and delivery, our platform offers a wide range of features to help your business succeed.
With Ad Sales Genius, you can easily create and send contracts, manage invoices, proof ads, set up sales goals, and more. Our platform integrates with popular software such as QuickBooks Online, Slack, Google Ad Manager, Broadstreet Ads, DocuSign, InDesign, and industry-standard payment processors, making it easy to keep all your work in one place.
One of the most beneficial features of Ad Sales Genius is our Studio Services, which offers on-demand designers to assist you with ad creation and publication pagination at a low cost. No more hunting down designers at the last minute; Studio Services by Ad Sales Genius is just a click away!
Our robust reporting options allow you to track everything from sales numbers and accounting data to inventory management. You can share these reports with your team to help them stay informed about the company's performance. Additionally, our email and calendar integrations make it easy to manage client communication, schedule follow-up meetings and keep track of important dates.
Ad Sales Genius also offers various automated tasks such as invoice creation, sending artwork collection, past due reminders, and notifying your team when they have items they need to complete. This automation eliminates the need to spend your day tracking down clients and creating invoices.
Furthermore, our Flat Plan tool helps you design your publication with ease. This tool can be integrated with Adobe InDesign so you can see exactly what your publication will look like before it goes to press.
Your clients will appreciate using Ad Sale Genius' online portal where they can make payments, contribute to the ad proofing process, and more! Plus, our support and account management team is just a chat away and our onboarding process will get you up to speed with all of Ad Sales Genius' capabilities in no time!
Ad Sales Genius is a vital tool for publishers around the globe, with customers across North America, Europe and Australia. It offers a comprehensive set of features that streamlines your workflow, saves you time and helps you run your business efficiently.