Adnami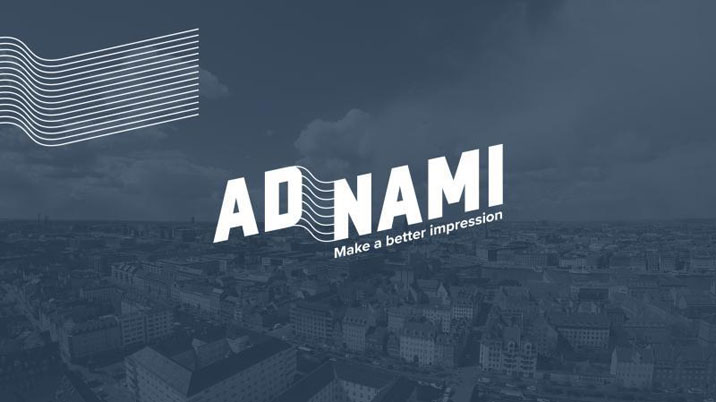 Adnami's high impact advertising platform delivers astonishing ad experiences for consumers and accelerated returns for publishers and brands. Adnami's templated and platform-agnostic approach to high impact advertising, provides a scalable and automated solution to run attention-grabbing and impactful advertising campaigns.
Adnami for Publishers
Our high impact advertising solutions creates a global cross-publisher standard, facilitating for scale, operational efficiency and incremental revenues for all certified publishers.
We are technology agnostic and determined to make our solutions work seamlessly across all platforms. Our seamless and powerful creative solutions help advertisers trade and deliver high attention brand defining campaigns at scale. At Adnami we have developed, improved and certified the most popular and best performing rich media formats. Our templated solutions support dynamic creatives and responsive designs that deliver.
We help publishers, advertisers and agencies deliver attention grabbing high impact campaigns at scale. Fully transparent - fully programmatic.
High impact advertising done right!
Trusted by the Best
"In 2020, we saw a significant rise in advertisers using high impact formats for their campaigns on ekstrabladet.dk." Thomas Lue Lytzen, Director of Ad Sales & Tech at Ekstra Bladet
"Adnami enables us to deliver high impact advertising programmatically that generates us, as an agency, great operational efficiencies." Mette Schnor Bailey, Digital Director at Publicis
"Adnami enables us at Danske Spil to run high impact formats, such as wallpapers and mid scrolls, at a scale that hasn't been possible before." Peter Møller, Head of Digital Marketing at Danish Lotteries