Adverty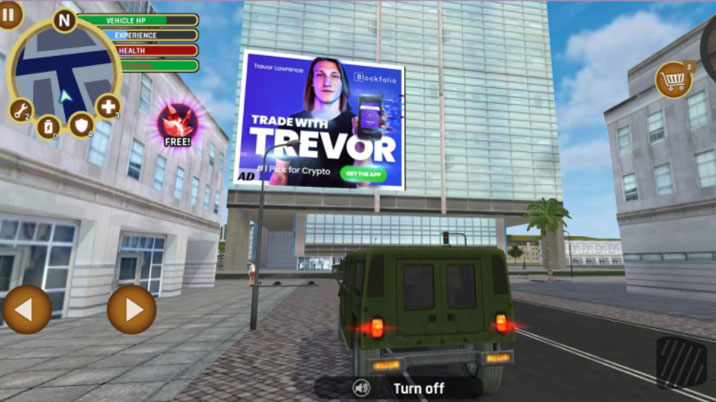 Adverty, the leading in-game advertising platform, delivers seamless In-Play™ and In-Menu™ ads to connect brands and people through its revolutionary and patented technology built for games. The platform offers true in-game ad inventory at scale and allows content creators to monetise the complete experience with unobtrusive, easy-to-integrate, immersive ads. Founded in 2016, Adverty has offices in Stockholm, London, New York, Madrid, Helsinki, St Petersburg and Lviv and works with advertisers, agencies and developers to unlock audiences and gaming revenue streams.
Adverty unlocks unreachable audiences and comprehensive monetization streams in the largest exclusive network of seamless in-world advertising for games, esports and brands.
Our multi-patented proprietary ad technology uses human brain and eye research to track true impressions in Virtual and Augmented Reality and advanced on-screen tracking algorithms to determine valid impressions according to digital advertising industry standards.
We reinvented in-game advertising with seamless ads. This is only the beginning. Our ultimate vision is to invent, launch and standardize three dimensional and immersively interactive ads within the programmatic media space.
Adverty for Advertisers and Publishers
We enable a unique and immersive, non-intrusive, irritation-free opportunity for brands to deliver their message to consumers within gameplay on publishers' sites. Supporting clickable and non-clickable image and video ads, with user rewards as an option, we give advertisers full freedom of ad formats to suit their brands preferences. Our ad server uses contextual targeting to maximise ad relevance to their brand.
Our seamless in-game video and image ad space support the IAB and OpenRTB standards.
We believe there are two key elements to provide brands with an environment that they can have faith in - brand safety and user satisfaction.
Adverty for Games Publishers
Our multi-patented technology is built as a screen agnostic monetization SDK for seamless, immersive in-game advertising. We focus on mobile games with support for PC and futuristic creations built for Virtual and Augmented Reality. We make sure you monetise 100% of the playtime without ruining the game experience. And yes, our solution works perfectly alongside your existing ad monetisation SDKs.
Testimonials
"Adverty has created a new way for our clients to effectively communicate with Generation Z, a very important audience that is getting harder and harder for most brands to reach out to." Clara Grelsson, CEO at Sweden Mindshare
"Apps are now key for a brand to engage with its audiences. Adverty is delivering an immersive advertising experience that integrates with the user, driving a more positive response that moves them closer to the brand." Jonas Söderqvist, Regional Director Northern Europe at PubMatic.