Axate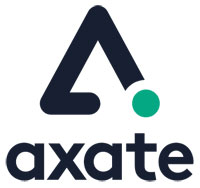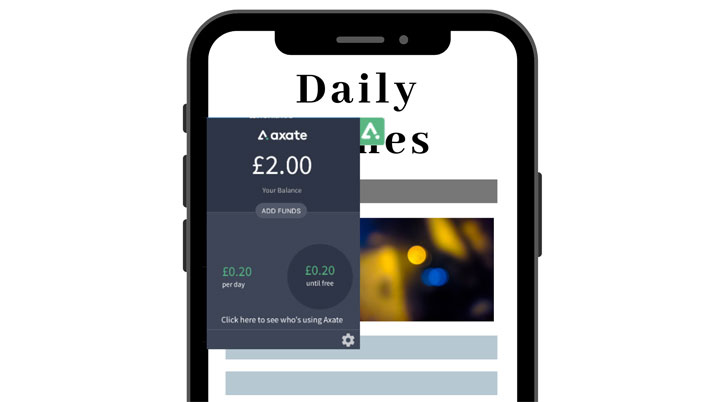 Axate: connecting publishers and readers.
Improve your payments funnel and reach more of your customers with Axate's free-to-implement toolkit. Now you can offer a combination of payment options to suit every type of reader, from pay-per-article to day passes to subscriptions. Upsell casual readers to subscriptions and retain lapsed subscribers as casual readers, all within the same ecosystem. Save on customer acquisition costs, reduce churn and grow your audience with Axate.
Axate lets readers access multiple sites using a single login and payment method, and manage their subscriptions all in one place. With Axate, readers can read a wide variety of news sites at accessible rates, and easily share articles they enjoy.
Casual payments
Axate's pay-as-you-go system lets readers support the journalism they love and read the articles they want, when they want, without having to commit to a subscription. Monetise casual readers, and reward keen readers for their engagement with day-passes and price caps. The more they read, the better value they get.
Subscriptions
Convert your most-engaged readers to monthly or annual subscribers with one click. Convert your lapsed subscribers back to casual, pay-as-you-go access, when they go. Never lock anyone out from your site and minimise churn.
Ready-to-Pay
Register readers with one step, unlocking access to their inboxes and offering perks and benefits in return. By making it easier to register, reduce friction in the payment funnel and quickly convert casual readers to paying customers.
Axate's insightful reader data and analytics enable you to test and optimise to find the best-fit revenue model for you and your readers. You maintain full control over your pricing, your content, your product and your business model. There are no upfront costs and we use a risk-free revenue share model.
As part of our service, Axate offers publishing consultancy from a team with decades of experience in the news industry. We understand the hurdles faced by publishers working in a competitive environment, and have unparalleled experience of the process of pivoting publishing business models and building audience revenue. We will work with you on a 90-day plan to ensure a successful roll-out, as well as providing ongoing strategic and tactical advice to help you hit your audience and revenue targets.
Who's using Axate?
Axate is live on several sites, including: The Yorkshire Post, musicOMH, The Cricketer, pan African, Cornwall Reports and The Lochside Press… and more coming soon.