Axate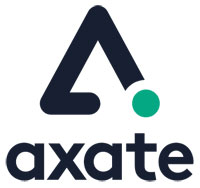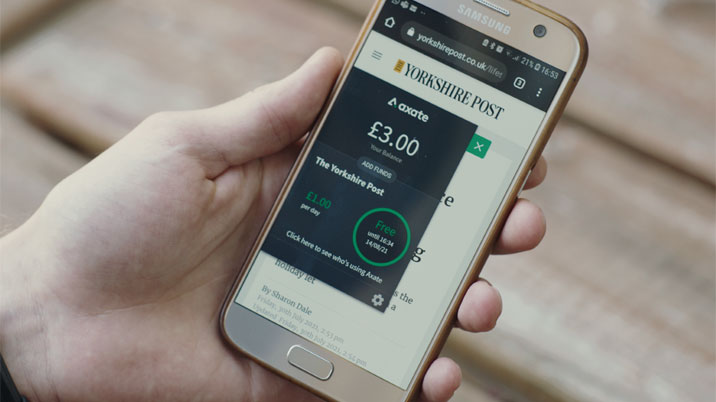 Axate provides an easy and flexible tool for publishers looking to monetise their online products. It is a full stack product enabling any combination of casual payments (pay per article / per day), subscriptions, newsletter subscriptions and voluntary contributions for your site. Launched by news industry experts, we are live on multiple sites and have tens of thousands of users. Implementation is a simple plug-in to your site. There are no upfront costs and we use a risk-free revenue share model.
Axate is a simple digital wallet: readers add money to their account and spend it as and when they want to read content. Registration is quick and simple, enabling hassle-free reading for users. Axate sits on your site as a little green tab. Readers click on the tab to view the price of an article, day pass or subscription, view their account balance and access their account settings. Or they ignore it and just read, letting Axate work automatically in the background.
Publishers have access to our sophisticated, customised analytics dashboard. Test your pricing to see what works best for your product and your readers; measure your content performance and use that data to inform your content and product strategy; unlock new reader revenues by segmenting your audience, offering a range of payment options to suit their habits.
When you join Axate, you help to build an active network of publishers and readers. Rather than trapping readers within the walled garden and leaving publishers competing for a finite number of subscribers, Axate enables readers to move seamlessly through a network of publications, paying as they go. It makes payment as casual as browsing: a huge incentive for the majority of readers, who access their news from a variety of sites. As the Axate network grows, so does the opportunity to earn from your site.
What people are saying about Axate:
"@NScot isn't my primary news source but I'd love to be able to pay per article I read. It's got to the point where there are just too many paywalls to sign up for them all. News has a value, and I'd like to be able to support. Please consider a solution like @axate." @Paul, Twitter
"Another vote for @axate. As soon as the likes of FT, Wash Po, NYT, Times etc. allow article by article subscription the better. I can't afford subscriptions to all media for the couple of articles per week I want, but I would happily pay for those articles." @MarkP7803, Twitter