Cavai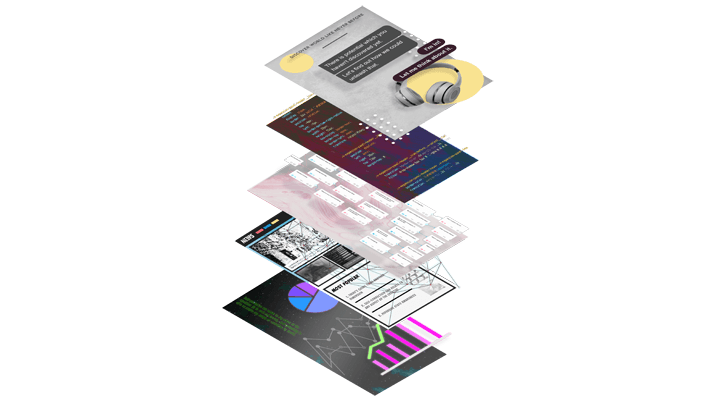 Cavai is the leading global conversational advertising cloud working closely with brands, publishers & agencies to enable conversational experiences through Cavai's proprietary ad cloud technology. Founded in 2018 by Steffen Svartberg and Tommy Torjesen, Cavai helps marketers deliver chatbots in programmatic buys in the same way as they would normally deliver banners and video ads. Across Europe, Cavai clients are already experiencing 10 - 20X ROI through their conversational advertising campaigns. With offices across Oslo, Stockholm, Helsinki, London and Singapore, Cavai supports leading global brands and publishers in conversational advertising.
Cavai Cloud
Cavai Cloud brings you the power to make your online advertising conversational. Cavai's conversational creatives deliver captive and valuable ad experiences on display, mobile, and video -- Welcome to the future of advertising.
Cavai Cloud unlocks unparalleled power for the production of surprising and delightful conversational ad experiences. - without asking you to change anything in the way, you buy or sell media.
Cavai Creative
Cavai Creatives give you the power to bring interactivity into ad experiences. Fully-managed Cavai Cloud experience is available for selected clients and gives you complete control over the ad experience; organise, structure, and style everything exactly as you want.
It unlocks the power of conversation in ad experiences on mobile, desktop, and video. Conversational ads are respectful, attractive, and insightful and they have the potential to out-perform all conventional forms of online advertising.
In adherence to WFA's Global Media Charter, Cavai creatives provide radical data transparency by-design. Our customers see everything we see, in a continuous real-time manner.
Cavai creatives work on all major buying platforms, including Google, Xandr, AppNexus and Adform. Buy media exactly as you are used to, but super-charge campaign results with new levels of interactivity.
Feedback & Testimonials
"Conversational advertising formats have the potential to communicate with people on their terms. We are excited to work with Cavai in enabling this exciting future of advertising for our clients today." Frode Sylliaasen, Digital Director, OMD
"We are delighted with the results of our conversational advertising campaign that we did together with Cavai. Not only are we happy with the results, but the collaboration has been fun, professional and very agile." Pernille Ødegaard Pryser, Digital Marketing Lead, Nordea