Guild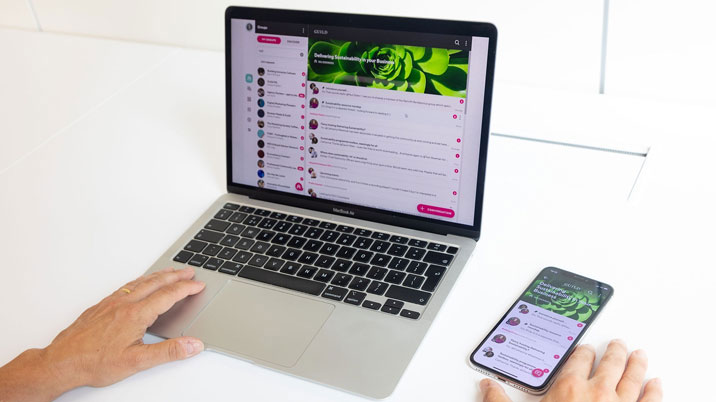 Guild is a platform for professional communities and networking. Publishers using Guild for their communities include William Reed Business Media, Pageant Media, Incisive Media, Haymarket, Faversham House, Centaur Media, PEI and others.
Easy to use and mobile-first, like a consumer messaging app, but purpose-built for professionals and businesses. Ad free, privacy by design, custom-branded, with admin and analytics. API for integration with other systems and dedicated customer support, Guild is the choice of organisations wanting to engage their readers, subscribers, members, prospects, customers and stakeholders.
Guild helps publishers to:
Improve reader/subscriber engagement to drive retention and growth
Engage all year round with always on digital communication, connection and collaboration
Continue the conversations and networking beyond virtual, in-person and hybrid events
Generate more value from events, sponsors and partners
Integrate Guild with your other tech platforms as required
Elegant user experience - simple, elegant design; mobile-first; service and support; custom branding
High levels of professional conduct - moderation features; professional profiles so users are `present`, accountable and can connect with others
Data protection - GDPR compliant; full analytics; you control your data
Integrations - Integrate Guild with your other tech platforms, as required
Guild's unique feature set includes:
Mobile app AND web version
Zapier / API for automations & integrations
Admin, Moderator, Host user roles and functions
Unlimited groups and group sizes
Pin and feature conversations
Polls, Event listings and calendar integration
Edit/delete messages
Make introductions between members
Email a message to yourself
Mark threads as unread
and more…
We'll help make community work for you.