IMX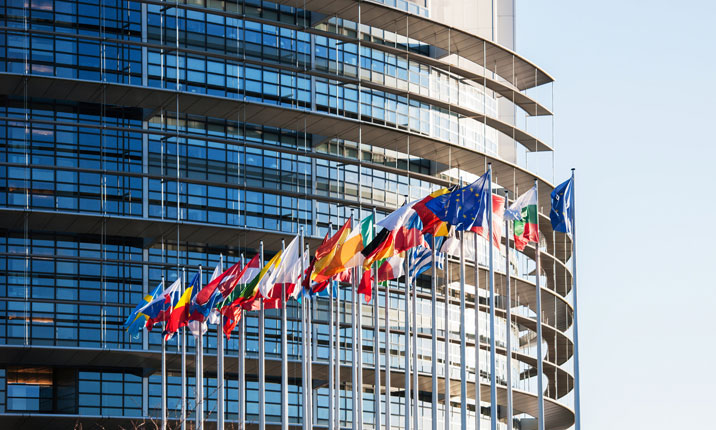 IMX provides a complete range of innovative delivery services for publishers of magazines, newspapers and books.
Periodicals – Magazines, Journals & Newspapers
Periodicals benefit in both service and cost from IMX's press preparation when presented direct into the delivery streams of key destinations. Increasingly, delivery accountability is enabling publishers to explore and develop holistic on- and off-line services to meet readers' variable demands. IMX's systems and reporting capabilities assist publishers manage their offline distribution to synchronise with publishers' active online initiatives.
Data Services – Subscription, Address Correction & Pre-sort
IMX's data subscription services encompass: renewals, address & subscriber verification, payments, back issues, complaints, reminders and a suite of analytics to manage and forecast subscriber activity. Data services pre-production assist with address verification, postal discount pre-sort and presentation set up and confirmation of processing. Increasingly, data services are reporting tracking events in the postal streams and IMX is making this visible to clients (securely) on the cloud. Book publishers are already benefiting from IMX's Logicon Systems cloud platform for generating labels and listing tracking events.
Fulfilment – Machine & Hand Wrapping and Postal Lodgement
IMX offers machine and hand wrapping of magazines including printing of carriers (or labels). Wrapped magazines conform to postal presentation requirements and presented sorted for efficient handling and postal discounts (as available for service, quantity and format).
Print & Design Services
IMX's in-house production teams are on hand to design and print carriers, letters, invoices, receipts, special offers, marketing inserts, correction notices, tickets, surveys, questionnaires and cards. IMX has the benefit of a number of approved local printers with high print volume capacity available at short notice. Digital print options are also available for complex personalised and coded documents.
Managed Logistics – Storage, Pick & Pack and e-Commerce
IMX's IT teams have developed stock (iStock) management, packing (iPack) and tracking (Logicon) to manage storage, retrieval and packing of back issue orders, promotional product distribution, merchandise requests and e-commerce feeds. These cloud solutions are available for clients to view activity and manage all associated requirements such as exception reports, low stock, returned stock and so on.
Reply & Response Services – Business Reply, Returns & Undeliverables
IMX provides an extensive array of reply and return services – tracked and untracked. Management of offline return cycles including response monitoring and reporting for questionnaires, surveys and order forms is being increasingly 'digitalised'. Coding of outbound distribution assists reply and return handling. IMX manages data flows in compliance with European data laws and controls the segregated data for intra EU and extra EU markets. Goods can be verified on receipt and returned to stock as required.