InterSend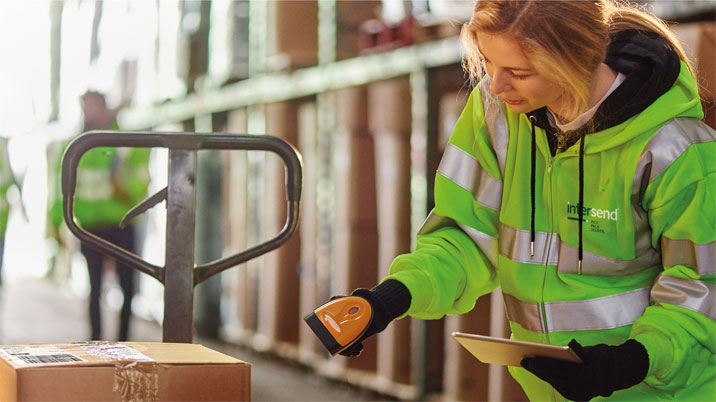 Pick. Pack. Deliver.
InterSend is dedicated to complete logistics solutions. We provide comprehensive storage and eCommerce fulfilment together with worldwide direct mail and parcel distribution services. Our cost-effective solutions allow our clients to focus on what they do best in the knowledge that we'll deliver on time, every time.
We support a diverse portfolio of specialist sectors from magazine marketing and distribution to eCommerce fulfilment and influencer logistics.
We create a seamless customer journey with expert UK-based customer service, global reach, expansive warehouse capacity, advanced IT systems integration, import / export expertise, simple ordering processes and close relationships with an extensive global network of the best postal, courier and freight companies. Our additional business services help complete a onestop-shop approach.
We pride ourselves on our flexibility. Trust in our team of experts and know you can rely on us to deliver.
Direct Mail Specialists
Warehousing & Storage
Accurate Pick & Pack
eCommerce Shipping
Returns Management / Gone-Away Processing
Advanced Systems & Integration
Postal Services
Direct Packet & Parcel Couriers
Palletised Freight Delivery
Logistics Tracking
Print Management
Gift Pack & Subscription Assembly
Multi-Channel Contact Handling Facilities
GDPR Compliant Data Management
Online Portal Creation
InterSend is part of the InterGo Group
We communicate your brand to your audience across multiple channels, managing all routes to the consumer with comprehensive brand marketing, extensive fulfilment and distribution options alongside key business support solutions.
InterMedia – Newsstand. Subscription Fulfilment: With a wealth of experience in the publishing industry, our one-stop-shop approach embraces the modern media world and offers everything that publishers need to reach and effectively grow their total audience.
InterDirect – Magazines. Consumers. Despatch: InterDirect is home to magazinesupermarket.co.uk. This highly advanced online platform is dedicated to selling one of the largest ranges of single and back issues of magazines together with subscriptions across the globe for our publishers.