Journexx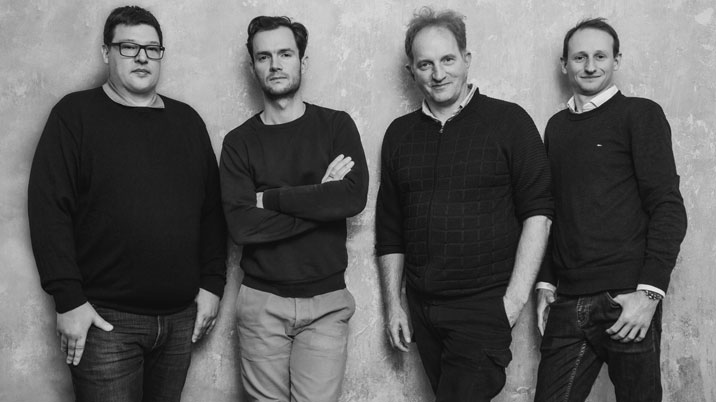 Journexx - Sell your great content everywhere
Journexx is the first independent marketplace for content trading. Journexx enables producers and publishers around the world to buy and sell content across language barriers. Journexx opens a new dimension for content monetization by offering an AI-driven syndication platform with automatic translation, floating prices and smart taxonomy. Content Producers can simply upload their content and sell across the globe.
Quality content is incredibly valuable for society – but also for search engines who are creating enormous revenues with content they do not own. Journalists and publishers are struggling – they should be making more money. Journexx will change that by offering a global independent marketplace for journalism. Articles, reports, interviews, biographies can now be traded – with a smart algorithm that adapts the price to the current demand – like in a stock exchange. And like in a stock exchange Journexx will help content producers make more money.
Journexx makes it easy, efficient, and lucrative for publishers to feed the thousands of articles from past issues into the system and trade them. An example: Years ago you might have published an article about agriculture robotics – a topic that currently is making headlines because of food shortage in certain countries. Thanks to the trend algorithm the price is performing well. Your article is available worldwide. More than 70,000 clients can purchase your article because the content is in high demand. They can read the article in their publication language. Algorithms in the background ensure that keywords and trends as well as pricing remain optimal. The entire transaction can be made with one click.
Journexx is designed for content buyers and sellers at the same time: If you are looking for high-quality content about recent development in another country – or just travel, automotive, design, arts, culture or finance content you now have a global database with easy transaction.
Journexx benefits for publishers:
Easy upload and trade your content to publishers around the globe
Easy search and find content with AI-driven taxonomy
Automatic preview translation
Automatic price adjustment according to trends and demand of all your content
Automatic delivery and sales transaction
Start working with Journexx. Sell your archive content worldwide. It is free.