MagHub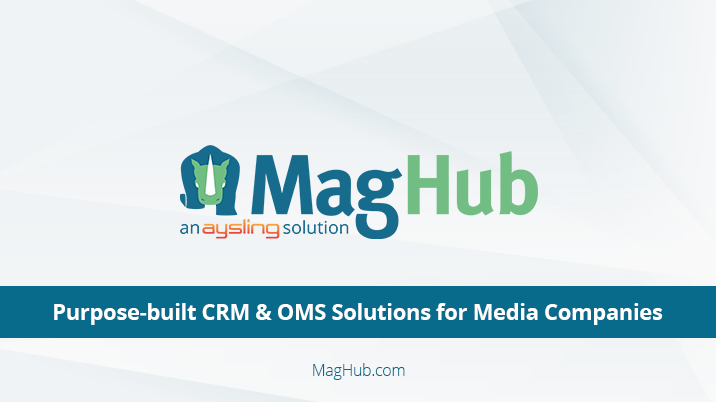 MagHub helps thousands of media brands around the world sell, deliver, and bill for their advertising revenue. Our contract to cash platform combines Customer Relationship Management (CRM) and Order Management System (OMS) to enable revenue teams to reach their maximum effectiveness.
Developed over the last ten years to manage the operational business of hundreds of successful brands, MagHub has evolved from a simple CRM tool to one that spans areas as diverse as Ad Inventory Management, Electronic Signatures, Client Portals, Ad Reminders/Proofs/Uploads, Billing, Accounts Receivable, Built in Business Intelligence (BI) reporting/dashboarding, and more.
Commercialised in spring 2013, MagHub began by helping print magazines organise the chaos of running a publishing business. Over the years, the platform has adapted with the industry to better support omnichannel advertising campaigns. Whether the ad campaign runs on owned and operated channels, via a programmatic distribution network, or includes service work, MagHub helps your team keep everything organised.