MPP Global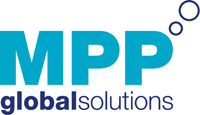 MPP Global delivers eSuite, the world's smartest subscriber management and billing platform providing publishers with the freedom to innovate and experiment with new and emerging business models.
The eSuite platform is the only cloud service that optimises print subscription management, whilst futureproofing infrastructure, and accelerating digital and eCommerce revenue.
The key to the eSuite platform is operational efficiency, bridging the innovation gap left by legacy print focused platforms. We change the way publishers work, making product launch and personalisation a 'commercial' task and vastly reducing operational cost.
With offices throughout the Americas, Europe, Middle East and Asia Pacific, MPP Global has an impressive track record of maximising customer lifetime value. Clients include The Times, McClatchy, L'Equipe, Racing Post, Local Media Group, The Irish Times, Daily Mail, Der Standard, APA, JFM, Winnipeg Free Press and the New Zealand Herald.