MPP Global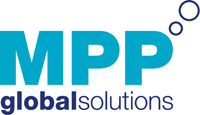 Powering media through subscription and billing
MPP Global delivers eSuite, the world's smartest subscriber management & billing platform providing blue-chips in the Media sector with the freedom to deploy flexible business models that drive recurring revenue streams.
eSuite provides next generation print subscription management and accelerates digital revenues, whilst future-proofing infrastructure capability.
The eSuite platform is the only cloud service that optimises print subscription management, whilst futureproofing infrastructure, and accelerating digital and eCommerce revenue.
The secret to growing your publishing revenues and future-proofing your business is having the technology to take you forward to enable complementary print & digital strategies.
eSuite is designed by publishers, for publishers. Our platform can be rolled out across multiple content formats and devices including national and regional newspapers, as well as B2B and B2C magazines.
Some publishing solutions:
Bundle and unbundle print and digital
Flexible offer and promotion management
Easily manage access control
Identity management and CRM
Delivery and publication calendars
Flexible product management
Trusted by Leading Brands Worldwide
With More than 20 Years' Experience, We Serve More Than 50 Groups & 400 Titles Across 5 Continents
£1 Billion+ in annual revenue for clients
20 Million + active subscribers
700,000 transactions processed everyday
1,350 media websites
With offices throughout the Americas, Europe and Asia Pacific, MPP Global has an impressive track record of maximising customer lifetime value. Clients include The Times, McClatchy, L'Equipe, Racing Post, The Irish Times, Daily Mail, Der Standard, Jysk Fynske Medier, Organizacion Editorial Mexicana, American City Business Journals, Jellyfish CoNNect, Torstar, Mainichi Shimbun and The Yomiuri Shimbun.
Have one of our industry experts demo the eSuite platform for you via our automated chat bot here.