Newsprinters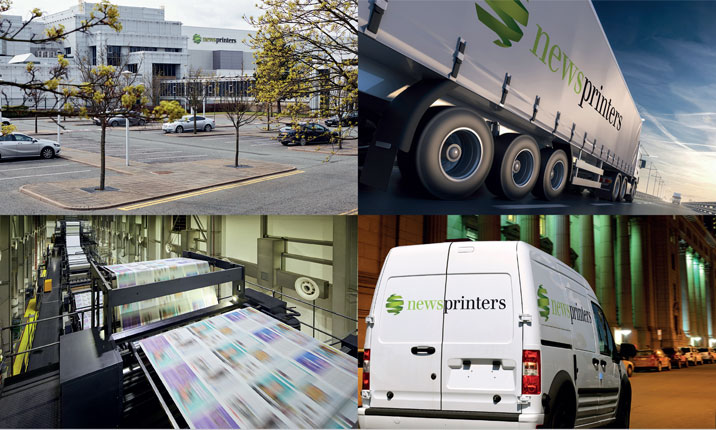 Who we are
Newsprinters operate three print sites across the UK; Motherwell, Knowsley and Broxbourne. The sites are home to 19 Colorman XXL presses, capable of outputting 1.14m copies an hour.
Each year, we print just under 1 billion newspapers and 45 million trimmed tabloid magazines for distribution across the country.
Accredited to ISO 9001, 18001 & 45001 standards, we pride ourselves on operating to a high standard and providing our customers with high levels of reliability and adaptability.
Our mission is to be the partner of choice for supply chain consolidation.
What we can offer you
We adapt our capabilities to offer solutions to cater for national and regional publishers, as well as independent publishers with single title requirements.
Straight production on tabloid products up to 120 pages, or collect running up to 240 pages
Delivery solutions across the length and breadth of the UK and Ireland, including a unique retail and consumer distribution network solution within London (M25 boundaries)
Product Enhancements, such as: part page strips, pano and super pano pages, cascades, barndoors / gatefolds, a range of scented & fluorescent inks and translucent wraps
Unique coding of printed products through our ink-jet printers
Copy allocation services across the full retail base
Access to visibility of live production and distribution runs for peace of mind
In-line insertion capabilities at Broxbourne (available on two presses)
Mailing subscription service from Broxbourne (1st / 2nd class options available)
Stitch and trim options at Knowsley, offering trimmed tabloid magazines from 320 x 260mm to 333 x 265mm
Supply and use of a wide range of newsprint grammages, ranging from 40 to 60g/sm
Transhipment and cross dock opportunities at all sites for required inserts or supplements
Why us
At Newsprinters, we believe that we offer unrivalled quality in the coldset print market, offering a unique finish which helps products stand out on the shelves.
We strive to integrate new and existing services into single networks, allowing us to be highly competitive in price, whilst offering a reliable and sustainable solution to our customers.
We opt to build partnerships with our customers and suppliers to provide beneficial working practices and relationships, increase collaboration and drive change to create sustainability within the industry and our networks.
If you would like further information about our services and solutions, please feel free to contact us for an informal chat on 01992 221 000 or email sales@newsprinters.co.uk