Precision Colour Printing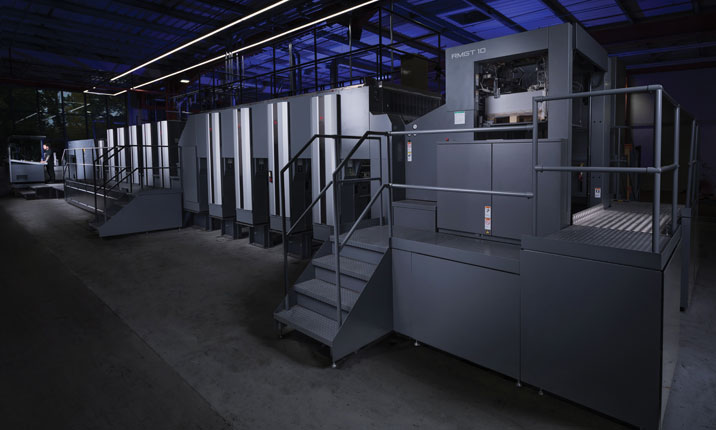 With over 30 years' experience, we've worked hard to earn our reputation as one of the most respected and established magazine and catalogue printing companies in the UK.
Situated on a 14-acre site, we employ over 230 members of staff operating 24/7. With both web and sheet-fed presses together with in-house finishing and mailing lines, we offer a comprehensive printing solution to all of our clients.
With a wealth of knowledge and experience coupled with a dynamic, future focused approach, we are committed to delivering a reliable, flexible and responsive service.
We offer each of our clients a dedicated client service representative that guides and advises of your magazine or catalogue's progress every step of the way. In addition, every client has access to the in-house technical support team that is on hand 24/7.
Because we understand that your printed magazine, catalogue or brochure needs to capture the true heart of your business and the essence of all that you do, we are proud to offer printing and special finishing in one pass. With a range of special finishes including techniques such as drip off varnish for spot and matt UV, metallic inks and flood UV, it saves time and also comes with the added control over the quality; something that few competitors might offer.
Continual commitment to the Print Industry
Our strong commitment to the print industry is demonstrated by our continual investment programme having invested around £10 million in the last six years.
This capital investment helps secure our position within the UK market as a future minded company and an investor in print technology.
In addition to this, in 2016, PCP introduced a Total Productive Maintenance Programme (TPM) that is now operational in all areas of the business. The programme continuously checks and monitors machinery, finds and solves problems before they make an impact, reduces unpredictable breakdowns, and above all, helps us to improve consistency, quality and production of our services.
We look forward to hearing from you to find out how we can help capture the heart of your business through print media, and join us in our conversation on social media to share our passion for the power of print.