Reach Printing Services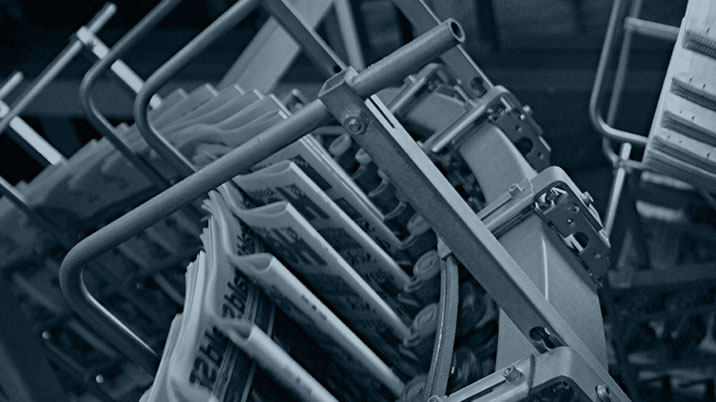 Printing 1000 copies to millions, on time and in budget, we know how to produce quality products for both our external and internal customers.
We are Reach Printing Services (RPS), best known as the manufacturing arm of Reach PLC (formerly Trinity Mirror PLC) – the largest news publisher in the UK, including titles such as Daily Mirror, Daily Express, Sunday People, Daily Record, Daily Star, OK! and market-leading regional titles, such as Manchester Evening News, Kent & Sussex Courier, Liverpool Echo, Birmingham Mail and Bristol Post.
In 2017, we sold 540 million newspapers! As the manufacturing arm, we provided print and distribution solutions to our own titles. We also offer contract print services – in a range of formats, finishes and paper stocks – to publishers, brands, retailers, event companies and businesses, both regional and national.
In addition, we offer a range of circulation, delivery and distribution options (via our internal and external partners) for paid and free titles. Alternatively, you can simply arrange collection from one of our sites. Having multiple sites across the UK, though, means you can benefit from reduced delivery costs, shared vehicles, reduced lead-times and fast turnaround times, ensuring your publication is in the hands of the reader quickly.
Speedy turnarounds enable you to keep news, offers and promotions current, and also to react to competitor activity and changing market conditions – all whilst using a trusted and tactile medium that has impact and is proven to get response.
As publishers ourselves, we understand the challenges you face, and have a wealth of experience and knowledge to share. Having invested heavily in our staff and print sites, we offer first class customer service at competitive prices to our contract customers.
"The Jewish Chronicle has been printing at Reach Printing Services for a number of years. The print quality and service have been second to none. Our account manager provides a very professional service, and it is a great comfort that contact is available 24 hours. The Production Manager is very professional and always available to discuss new ideas. The quality of the printed product is excellent, and I don't remember having any print quality issues throughout our contract. It is a pleasure to work with the whole team, and I hope to work with Reach Printing Services for many more years." The Jewish Chronicle