The Magazine Production Company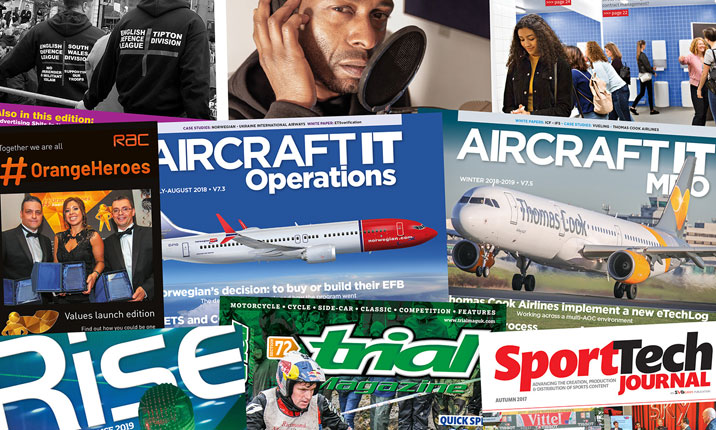 Here at The Magazine Production Company, we primarily design and produce a diverse range of publications and print-related material for independent publishers and event organisers. Our experienced team possess the range of skills necessary for creating professional-looking magazines from brief to delivery, on-time and within budget.
Whether you are considering launching a new title, looking to outsource an existing publication, giving your magazine a new look, alleviating in-house production bottlenecks, or streamlining your current processes, we can help.
Price, experience and personal service are essential. From day one, you will benefit from efficient and effective production because of direct contact with a skilled production artist as and when you need.
Serving clients mainly from the UK, we also support publishers based in Africa, Europe and the US too. So, wherever you are located, it would be as if we are working in the office next door. Using the latest software and well-honed methods, we create thousands of pages each year and upload them directly to any IP-based pre-press system in the world.
For regular titles, we can arrange a fixed price per issue: one price from cover to cover enabling our clients to budget ahead with confidence.
Printing
For many of our clients, we're a one-stop print shop. From small format work, including short-run business cards and promotional flyers, all the way through to high-end magazine printing, it's worth dropping us a line, even if we aren't managing production. With many contacts within the print industry, some specifically trade-only, we can offer independent print advice to ensure you are paying the best possible price which is right for your product. Feel free to use us as a gauge to evaluate what you could be paying for magazine printing. If we can source a better price, and you wish to proceed, then we'll put you in direct contact with the printer. As a complimentary service for our clients, many have saved thousands of pounds just by making one call.
Digital publications
Yes, we can produce these too and have uploaded more than 1000 digital issues. In recent years, we have been able to see trends, facts and figures. This knowledge has enabled us to know how to best create and produce a magazine specifically for online viewing. Feel free to contact us if you wish to discuss your online publication requirements.
You can be assured of our personal and professional service all the way through. We are a resourceful bunch at The Magazine Production Company, so feel free to drop us a line and let's see what we can do for you.