Acquisitions & Mergers / Broking
3 suppliers in this category.

Collingwood Advisory provides scaleup and exit advice to independent media entrepreneurs.
View profile >>

MediaFund delivers deals. Principally working for sellers, we gather everything we can about your business and put it into a readable-by-buyers shape so that a non-binding indication of value can be reached.
View profile >>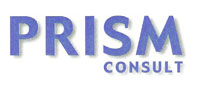 Prism Consult offers advice and consultancy to owners of publishing and digital media businesses wanting to buy or sell.
View profile >>