Acquisitions & Mergers / Broking
3 suppliers in this category.

Collingwood Advisory provides scaleup and exit advice to independent media entrepreneurs.
View profile >>

We focus purely on companies rich in intellectual property and data, be they digital businesses or B2B and B2C publishing businesses together with event organisers and book publishers.
View profile >>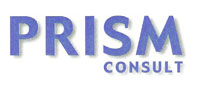 Prism Consult offers advice and consultancy to owners of publishing and digital media businesses wanting to buy or sell.
View profile >>