Circulation Consultancy Services
2 suppliers in this category.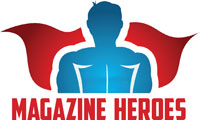 With many years' experience in both the paid and free magazine and circulation sectors, Magazine Heroes allows you a cost-effective management solution for your route to market.
View profile >>

MagCirc Solutions is an independent magazine consultancy company headed up by Neil Selby.
View profile >>