Air Business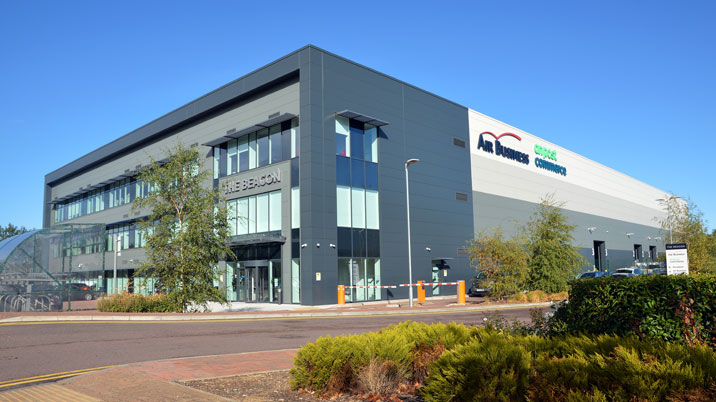 Established in 1986, Air Business is a market-leader in global mail, fulfilment, distribution, subscriptions and e-commerce management for the publishing sector. As strategic partner of the PPA [1] since 2010, and more recently a member of ALPSP [2], we are committed not just as a supplier but as an active and loyal supporter of the publishing industry, passionate about its growth.
Our unique end-to-end service portfolio includes subscriber acquisition and marketing strategy, worldwide postal and courier distribution, digital and mail fulfilment solutions, and warehouse and freight logistics, all with exceptional customer service and market-leading account management at its heart.
We serve a significant number of UK and international clients across the consumer, business and academic publishing sectors. Our aim is to provide flawless distribution, subscriptions and e-commerce management solutions, supported by the best, most responsive and accessible customer service in the market. Regardless of size, we treat every customer as though they were our only one. Our commitment to providing exceptional customer service is what sets us apart from our competitors.
We have the experience and knowledge to support publishers as they seek to expand their business into e-commerce and facilitate the distribution of their products to help their brand presence stretch beyond their magazines.
We take our social responsibility extremely seriously and are committed to conducting our business in a responsible and sustainable way. This principle is one of our core values and guides our ongoing relationships with our customers, employees and suppliers.
All operational sites across Air Business hold the highest level of internationally recognised quality, environmental and information security standards: ISO 9001, ISO 14001 and ISO 27001. Air Business Subscriptions is PCI-DSS Level 1 compliant and holds the silver level Investors in People accreditation, and is now recognised as an ABC Certified Supplier.
At both the 2022 and 2020 PPA Independent Publisher Awards, Air Business was named 'Industry Partner of the Year', for commitment to sustainability, and Covid response respectively. We were also nominated in 2021 for both the PPA Awards and PPA Independent Publisher Awards.
Our distribution services include:
Bespoke multi-option postal distribution
Periodical services
Academic sector expertise (journals and books)
E-commerce distribution – tracked and untracked
Worldwide courier services
Exhibitions and freight handling
Warehouse logistics
Mail and digital fulfilment
Data processing and management
Circulation audits
Print on demand management
Our subscription services include:
International subscriptions management using the latest technology – real-time and edition-based
Order to cash process management
Market-leading subscriptions e-commerce platform
Membership management capability
Value-added subscription retention and marketing strategies delivering exceptional return on investment
Business intelligence and data mining
[1] Professional Publishers Association; [2] Association of Learned and Professional Society Publishers