Bourne Media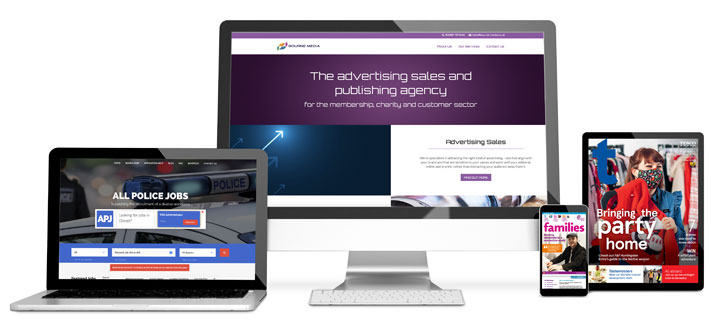 Let us audit your media assets, so you can boost your advertising revenue…
However, advertising isn't just about revenue – it's about attracting the right advertisers that align with your brand's values.
That's where we truly shine.
By auditing your assets, we'll show you where you can improve your current advertising sales strategy and open your eyes to new opportunities with advertisers who share your values.
You have control of your communications, but are you communicating effectively?
There are so many cogs in the wheel of effective communication – great copy, superb design, engaging editorial and choice of media.
We produce high-quality print magazines that attract high-yielding advertising, but also resonate with your readership.
By taking care of everything from concept and design to content and delivery, we can also save you money through our trusted network of freelancers, printers and mailing houses.
And if you're supporting your print media with digital assets, we can help there, too, with online magazines, e-books, e-newsletters and websites our digital publishing bread and butter.
About Bourne Media
We've been working with leading charity, membership and customer brands for more than 20 years.
And during that time, we've built an enviable contacts book, featuring the marketing and advertising leaders of a host of major brands – and they're ready to advertise in media like yours.
Your brand's assets are in safe hands, too, because we only work with the industry's best talent across design, editorial and sales.
Our services
Digital and print advertising sales
From display advertising, advertorials and loose inserts, we secure advertisers that generate strong revenue, but also fit with your brand.
Print and digital publishing
Our print and digital publishing services take care of everything.
We'll conceptualise your new print magazine, e-book or e-newsletter
We'll design it on-brand and fill it with great editorial
We'll secure the right advertising for the right price
We'll deliver it to your customers on time and on budget
Audit services
Taking a detailed look at your current media and how it's performing is always a process best carried out by fresh, objective eyes.
We offer an initial free, no-obligation audit where we'll tell you where your opportunities for further growth are.
A selection of the great brands we've worked with
Tesco
The National Deaf Children's Society
Women's Institute
All Police Jobs
Health Point TV
Media Activation