Content Catalyst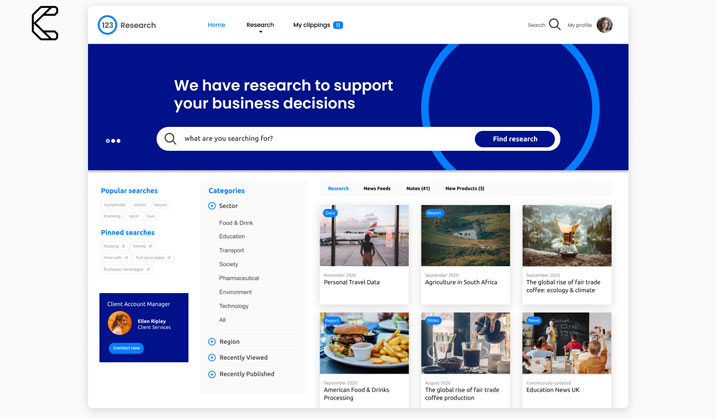 Content Catalyst is the first-choice technology partner for ambitious analyst research firms. Using our technology, publishers of analyst reports and data can launch subscriber portals that maximise the value of their insights and drive revenues.
Innovative workflow tools allow users to engage with analyst insight whilst sophisticated licensing controls ensure that intellectual property is protected.
Our pioneering Active Insight Management approach boosts performance across author workflow, content and data delivery and subscriber management.
Our clients are the leading analyst and data firms across a wide range of knowledge-driven industries, such as energy, electronics, life sciences, and tech, and are fully supported by our expert in-house team.
There's more in your expertise.
Don't just publish and forget. Now there's a new way to take charge of sharing your expert analysis.
We're consultants and technologists who put proactivity at the heart of publishing. We help analyst firms create a first-class subscriber experience, upsell and cross-sell reports, and use data to prove the value of content to clients.
Maximise the value of your content.
Too often licensed insight is hidden deep in folders. Our platform makes it simple for subscribers to find, extract and use everything they've bought from you – all in one easy-to-remember place.
Content Catalyst Provides:
The latest technology, tailored to your brand.
Feature-rich, yet simple to use interfaces for publishers and subscribers.
Support to increase the reach of your research and revenue from your content.
Analytics to prove the value of your content with analytics and grow your relationships.
Build stronger partnerships with your clients through your content: question by question, search by search, piece by piece.
The company was founded in 2003 and is headquartered in Cambridge, UK.