First Mailing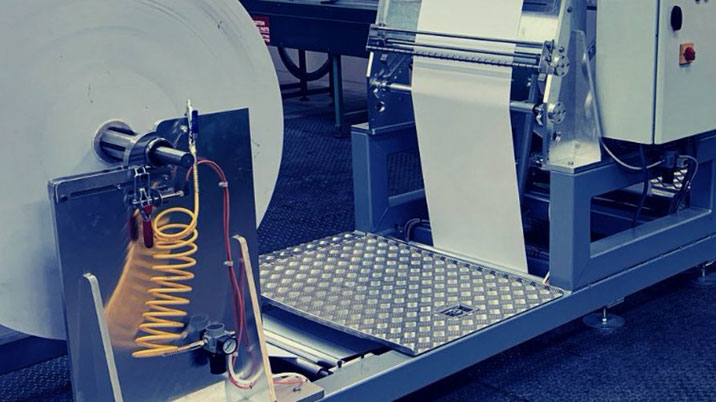 First Mailing provide the complete direct mail package to both trade and end user clients. With 2023 being the 25th anniversary of the company, planned expansion to the services and manufacturing capability display the intention of the management team to deliver quality mail related services for many years to come.
The investment for 2023 includes another fully automatic paperwrapping line with inline colour printing, with the capability of converting fully recycled papers into mailpacks in materials up to 150gsm in thickness for ultimate protection.
Our investment strategy for the years ahead includes further development of our digital support, data management and analytic services.
The key services on site are:
Paperwrapping: Two wrapping lines for the enclosing of magazines, booklets and up to 6 other items within printed or plain paper stock that can carry full personalisation or inline colour messaging and graphics.
One-piece Mailers: Personalise single items of mail that do not require any outer wrapping.
Inkjet Addressing: A high speed, low cost process used to personalise an item of mail with a variable address or graphic.
Envelope Inserting: Items such as letters, magazines and inserts can be inserted by a machine into a pre-printed or stock envelope C6 to C4 in size.
Polywrapping: Up to 8 items can be enclosed in a fully recyclable or compostable wrap. This can then be personalised with an address.
Naked Mailers: Printed booklets using the cover as the address carrier.
Digital Print: Low volume or urgent items such as letters & booklets output onto paper direct from a print file.
Data Management: From validation of data files through to updating records from returns plus subscription handling. Often data sortation is used to maximise postage discounts.
Data is handled via a secure military grade, end to end encrypted data transfer portal for safe and secure transfer of data files and live proofs, giving peace of mind. A free data audit is also available on request with a detailed report generated to suggest enhancements and cleansing.
Extensive knowledge of the postal network allows for the right service and discounted rate to be used for UK and international mailings.
The team at First Mailing continues to grow with upskilling of existing employees and recruitment of new team members with the primary aim of delivering an excellent level of customer service to its clients, jobs despatched on time and competitively priced.