Intelligent Flatplan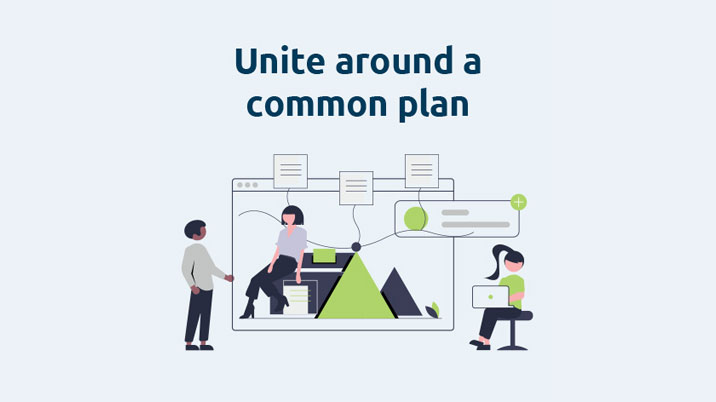 Magazine management in a work-from-home world
Magazine publishing has always welcomed a scattered workforce. From roving reporters and freelance photographers to outsourced page makeup and remote printers, publishing thrives on partnering with the best people, regardless of location. However, publishing companies also typically operated an HQ: a physical home for the core management team and virtual home for remote workers.
Then, in March 2020 everything changed. Work-from-home (WFH) became law, later evolving into today's voluntary hybrid model. The claimed benefits of this new work environment are many, from improved work / life balance to increased productivity. However, one problem remains: how to provide clear, real-time communication between people and departments during often frantic publishing schedules.
Elegant simplicity
Without even knowing it, the magazine publishing industry already has a solution, the elegant simplicity of a flatplan. No other industry has the luxury of such a smart project management tool.
All that's required to elevate the humble paper flatplan to the ultimate collaborative WFH / hybrid workflow solution is a way for everyone to share it in real-time.
Welcome to the Intelligent Flatplan, the world's first real-time collaborative digital flatplan.
Publishing teams using the Intelligent Flatplan benefit from a single point of truth which provides a full issue overview, refreshed in real-time. Gone are the days of chasing different people, across many departments for workflow updates essential to editorial and advertising production processes.
Collaborative working environment
Information is presented in a slick, consistent way that helps decision-making and drives productivity. Deploying the Intelligent Flatplan fosters a smooth, collaborative working environment where all employees feel part of the team regardless of whether they are working from the HQ, home or out on the road.
Since its launch in 2006, the Intelligent Flatplan has helped publishing teams around the world manage the production of over 4,000,000 magazine pages.
For magazine and newspaper publishers interested in trialling digital flatplanning technology, the Intelligent Flatplan's professional features and benefits speak volumes.
Secure, high performance Rackspace server
Real-time flatplan ensures users see changes immediately
Unlimited titles, issues and users
Integrated advert booking feature
API integration into cloud advertising sales systems
Per-page pricing guarantees affordability
Cost effective for any size of publisher
No contract, cancel anytime
Free 30-day trial
Free one-to-one onboarding process
Telephone support
16-year development history
Future development roadmap
So, whether your company is a micro publisher producing one title or an international powerhouse with a portfolio of weekly / monthly titles, the Intelligent Flatplan offers a perfect balance of functionality and affordability.