Intelligent Flatplan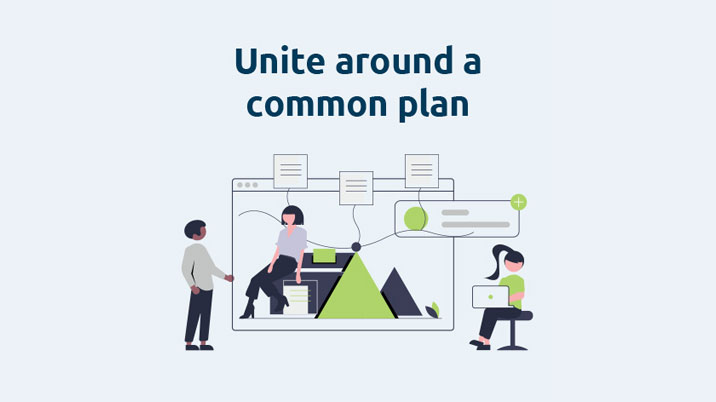 2023: year of the flatplan API
Seventeen years ago, Purelabs introduced the world's first browser-based digital flatplan. Over intervening years, publishers have used the Intelligent Flatplan (IF) to manage nearly five million pages. Every year, the technology sees incremental improvements. However, occasionally, digital flatplanning witnesses a technological leap forward. 2023 heralds one such jump involving networking digital flatplans with other publishing software platforms.
Supercharged productivity
Dematerialising a paper flatplan into a collaborative digital environment can supercharge a publisher's productivity by offering teams a 'single point of truth' which provides a full issue overview, refreshed in real-time. Gone are the days of chasing different people, across departments for workflow updates essential to editorial and advertising production.
Similar productivity gains include cloud-based desktop publishing, digital asset management, audience management, accounting and more. But what comes next? Having maximised the productivity of individual departments, how can publishing companies continue to push on? The answer is networking the departments via application programming interfaces (APIs) with a digital flatplan at its centre.
Shiny, new API for 2023
When IF was conceived, a decision was made to engineer API-friendly code at a time when few applications even offered an API capability. That decision is about to bear fruit.
Although IF has always had an API capability, it was considered a background function requiring developer support. That is about to change. Q2 2023 sees phase-one of a new authenticated, RESTful, JSON API, supported by Swagger documentation. Phase-two and three will implement more end points and bi-directional data flows.
Purelabs is beta testing the technology with existing and new advertising and asset management platforms, ready for the launch.
So, if your company's IT strategy and departmental productivity goals involve networking best-in-class cloud-based publishing tools, please consider and trial IF, the most APIable flatplanning solution around. Likewise, the Purelabs team loves discussing the productivity gains offered by digital flatplanning and API-based networking so please do call or message to discover more.
For magazine and newspaper publishers interested in trialling digital flatplanning technology, the Intelligent Flatplan's professional features and benefits speak volumes:
Secure, high performance UK server
Real-time flatplan ensures users see changes immediately
Unlimited titles, issues and users
Integrated advert booking feature
API integration into cloud advertising sales systems
Per-page pricing guarantees affordability
Cost effective for any size of publisher
No contract, cancel anytime
Free 30-day trial
Free one-to-one onboarding process
Telephone support
17-year development history
Future development roadmap