InterMedia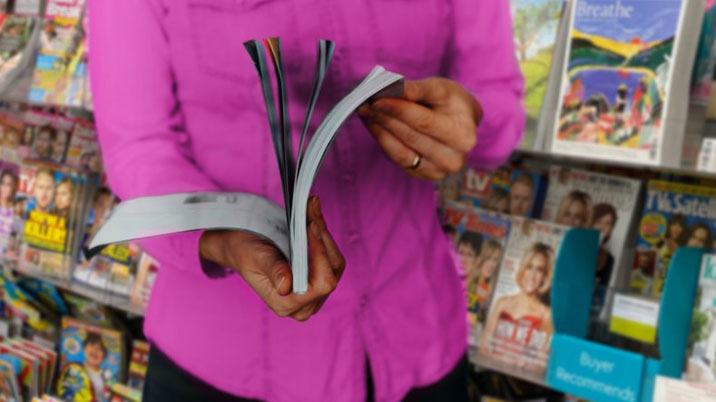 Newsstand. Subscription Fulfilment.
InterMedia is the UK's only fully integrated provider of a multi-channel approach to circulation, marketing and distribution solutions.
We serve the growing circulation marketing needs of independent publishers, servicing over 80,000 subscriber calls and distributing over 3,000,000 copies every year across 86 countries.
We have a wealth of experience allowing us to embrace the modern media landscape, delivering cost-effective solutions without compromising on quality. We provide a comprehensive range of circulation marketing and distribution services to help you grow your total audience across every route to the consumer.
Our job is to connect your brand with consumers in the most efficient, reliable and cost-effective ways. We enable you to get on with what you do best – publishing exciting and successful magazine brands.
Retail Newsstand Distribution
We make sure that your magazines are marketed on the retail newsstand in the UK and around the globe, both cost-effectively and with maximum impact whilst providing the highest levels of service and insight. We build UK and worldwide circulation marketing strategies designed for the modern marketplace.
Subscription Marketing & Fulfilment
Combining the best customer service, end-to-end fulfilment technology and direct mailing we maximise reader acquisition and retention. Readers expect to be able to purchase their favourite magazine brands online, either as a digital version or a physical copy. Our direct-to-consumer model ensures that they can do both.
Production, Logistics & Fulfilment
Our expert, reliable service takes all the worry out of your storage, fulfilment and mailing operations.
Our bespoke services, provided through InterMedia's sister company InterSend, take care of all your logistics needs, ensuring that your final product arrives cost-effectively and on time, every time.
InterMedia is part of the InterGo Group
We communicate your brand to your audience across multiple channels, managing all routes to the consumer with comprehensive brand marketing, extensive fulfilment and distribution options alongside key business support solutions.
InterSend – Pick. Pack. Deliver: InterSend is dedicated to complete logistics solutions. We provide comprehensive storage and eCommerce fulfilment together with worldwide direct mail and parcel distribution services. Our cost-effective solutions allow our clients to focus on what they do best in the knowledge that we'll deliver on time, every time.
InterDirect – Magazines. Consumers. Despatch: InterDirect is home to magazinesupermarket.co.uk. This highly advanced online platform is dedicated to selling one of the largest ranges of single and back issues of magazines together with subscriptions across the globe for our publishers.