InterMedia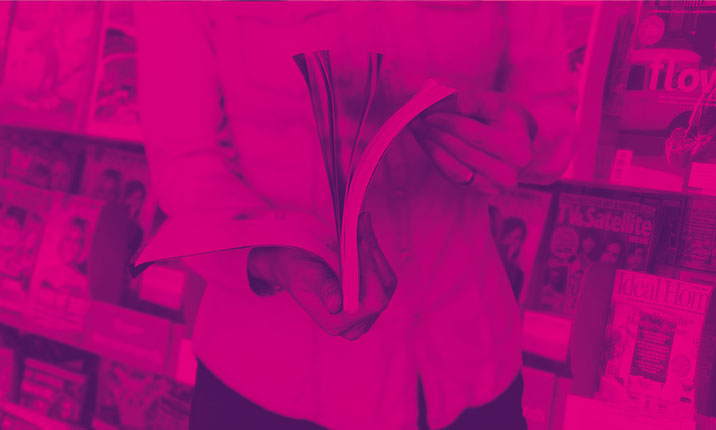 The InterGo group work together seamlessly to connect and deliver brands to consumers. Together we communicate your brand to your audience across multiple channels, managing all routes to the consumer with comprehensive brand marketing and distribution solutions.
Through InterMedia, we bring expert, market-leading services together for the benefit of our clients. With a wealth of experience in the publishing industry, our one-stop-shop approach embraces the modern media world and offers everything that you need to reach and effectively grow your total audience.
InterMedia's sister company, InterSend, is dedicated to complete logistics solutions. We provide comprehensive storage and eCommerce fulfilment together with worldwide direct mail and parcel distribution services. Our cost-effective solutions allow our clients to focus on what they do best in the knowledge that we'll deliver on time, every time.
A fully integrated approach
We pride ourselves on being different. InterMedia is the UK's only fully integrated provider of a multi-channel approach to circulation, marketing and distribution solutions.
Our team of single discipline experts offer innovative, tailored services for published brands.
We put our clients first, working with them to grow their total audience reach. Our solutions, like our thinking, are not limited to one channel or price point.
Retail newsstand distribution
Building worldwide newsstand strategies
Despite new emerging routes to the consumer, the retail newsstand remains the key destination for the vast majority of magazine and collectable brands.
We build UK and worldwide circulation marketing strategies designed for the modern marketplace. We provide a real alternative for publishers who aspire to be something more than a small fish in a large distributor pond.
We make sure that your magazines are marketed on the retail newsstand in the UK and around the globe, both cost-effectively and with maximum impact whilst providing the highest levels of service and insight.
From printing press to retail newsstand, we manage the process every step of the way.
Subscription management & fulfilment
Delivering creative subscription solutions
You want to get your products safely and efficiently into the hands of your consumers. So do we.
Subscription, marketing and fulfilment is a vital channel for magazine brands. Subscriptions account for a huge share of magazine sales, which is attributable in no small part to increasingly savvy consumers, responding to increasingly creative subscription strategies.
As a result of evolving consumer behaviour, readers now expect to be able to purchase their favourite magazine brands online, either as a digital version or a physical copy. Our direct-to-consumer model ensures that they can do both.
Storage, fulfilment & mailing solutions
Providing complete supply chain solutions
Our expert, reliable service takes all the worry out of your storage, fulfilment and mailing operations.
Logistics form one of the most important links in the supply chain, making sure that publishers get their magazines into the marketplace. Our bespoke service, provided through InterMedia's sister company InterSend, takes care of all your logistics needs, ensuring that your final product reaches your customers cost-effectively and on time, every time.
Enjoy focusing on what you do best – publishing great products – and let us take care of the rest.
Partnering with us
No project is too big or too small
Contact us today to see how partnering with InterMedia can help grow your business. Call us on +44 (0) 1293 312001 or email getintouch@inter-media.co.uk.