Micropress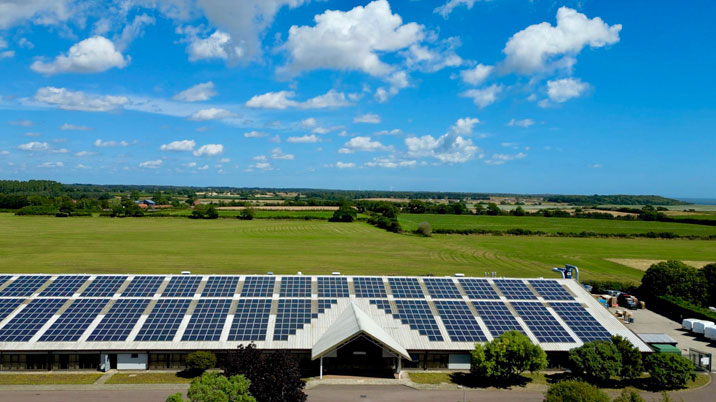 Founded in 1979, Micropress is proud to hold more than four decades of expertise in the printing industry. As a family-operated business, we have consistently channelled our efforts into staying at the forefront of the industry, in both technology and sustainability.
Through continuous investments, we've consistently enhanced our machinery and technology, seamlessly incorporating the latest advancements to ensure optimal performance and services. Beyond this, sustainability stands at the core of our operations and is deeply rooted in our ethos. Our commitment to eco-friendly energy solutions, responsible paper sourcing, and waste reduction supports our dedication to a greener future.
Our offering extends far beyond printing alone; from magazine, brochure, and book printing, to storage, distribution, direct mail and fulfillment services, we're your comprehensive partner for every phase of your project.
With a history of serving a wide range businesses across the UK, we've built a reputation for offering a specialised and bespoke service for our customers. We empathise with the challenges of finding a printing partner that truly understands your needs, which helps us to deliver the best possible service and solutions at a competitive price.
At Micropress, we're dedicated to tailoring our solutions that seamlessly align with your requirements, ensuring your expectations are met consistently.
Our mission at Micropress is:
To place our customers at the focal point and continuously strive to exceed expectations.
To present print quality that is unrivalled in our sector, all while maintaining competitive pricing.
To provide end-to-end solutions encompassing direct mailing, fulfilment, and storage for your orders.
To deliver products and solutions in turnaround times that set new standards.
Here's what our clients have to say:
"Absolutely fantastic, smooth process, has good prices, and above all a great account handler always on hand to help. The Dashboard facility to follow the production process was really useful as well."
"Just had a 96-page digital book printed by Micropress. Beautifully done, quick and super efficient, and at a reasonable price. Thankfully, they spotted a crucial editorial error before printing, which we were able to resolve!"
"As a complete novice, I was reliant on the advice of the professionals, in my case, the team at Micropress. They were incredibly helpful, giving me great advice and the finished product is beyond my wildest dreams, the books are absolutely stunning, many thanks to Micropress for all their help in creating brilliant books from my stories."
"Very pleased with the service overall. The quality of our magazines has been spot on. Prices are competitive and staff keep you informed every step of the way, very pleased and would recommend to anyone."