Micropress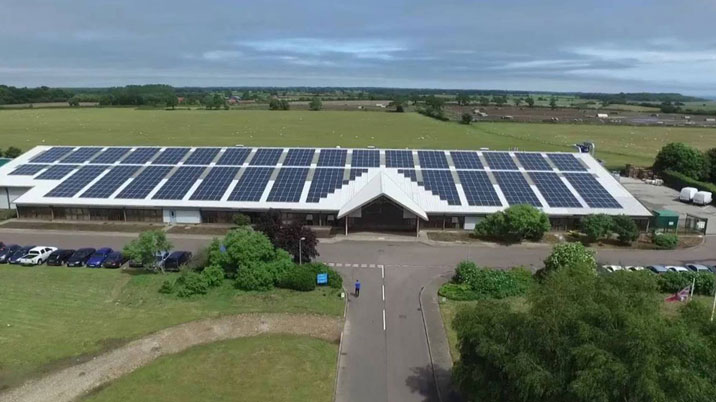 Micropress Printers is one of the UK's largest independently owned printing companies.
Micropress was established in 1979, with over 40 years knowledge of the industry. This family run business has continually invested in the most up-to-date print and finishing equipment over the years.
Micropress are environmentally proud, and have installed 980 solar panels on our 70,000sq ft factory in 2015, generating 245kW, almost 20% of our total power usage. The solar panel array takes up almost all of the roof of our main factory and adds to our promise to become greener each year.
We have also Installed a Biomass Pellet Boiler to minimise our carbon footprint further, to heat our 70,000 square foot factory. In addition to minimising our effects on the environment, it also minimises our costs, which we can then reflect in our exceptionally keen prices.
For Litho and Digital Print, Direct Mail, Publishing, Brochures and Leaflets, Magazines and Catalogues, and more – we can advise, quote and print whatever your print requirement. At Micropress we take your print job all the way from your supplied files to final printed copy, all done in-house at our 10-acre printing site in Reydon, Southwold, Suffolk.
Our customers work with one dedicated point of contact within our account management team. They oversee all aspects of your print job, allowing us to provide you with a high quality, responsive and personalised service with the cost effectiveness of a large scale print supplier.
We pride ourselves on our ever growing customer base and contract renewals due to our outstanding customer service and quality.
Litho Printing
With seven B1 & B2 Heidelberg printing presses from the industry leading manufacturer, Micropress can deliver moderate and long run print jobs within five working days of order.
Micropress have also invested heavily in the finishing department, which allows us to keep all your requirements under one roof so we have full control from start to finish. With Saddle Stitching, Loop stitching, Die cutting, Spot UV, Foiling, and PUR Binding
Digital Printing
High quality printing that is cost effective for short print runs with fast turnarounds. We can supply short run Catalogues, Books, Business cards, Brochures and Personalisation work. Our digital presses also have the ability to print 6pp A4 printing from 80gsm – 400gsm stocks.
Our digital department also has its own finishing department, which supports small run orders and ensures that we can supply a fast turnarounds with little to no wastage. With Finishing such as Wiro Binding, PUR Binding, Saddle Stitching, Laminating, Spot UV and Die cutting.
Mailing
Fulfilment services that ensure your collateral reaches its intended audience. Including mail merges, database management, inkjet addressing, bagging, Paper wrapping and postal service.
Publishing
Comprehensive and fully managed publishing service that include design, artwork and layout services. Sales and subscription teams maximise the effectiveness of your publication.
For more information or quotations, email sales@micropress.co.uk or telephone 01502 752800.