News-Net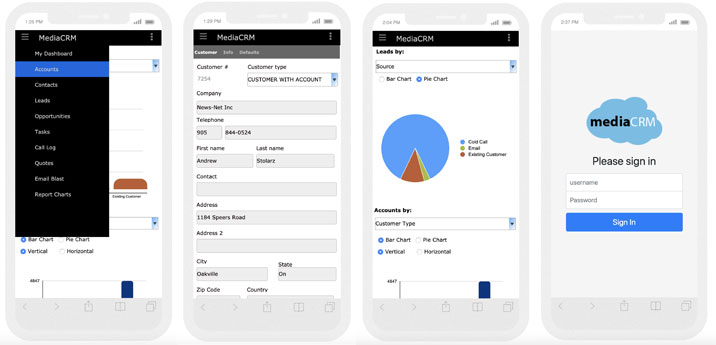 News-Net Inc provides over 1500 media companies with mission-critical applications worldwide. Media companies of every size – from new startups to large groups, use our software to power the sales, ad and production departments.
Our solutions are proudly made in Canada, USA and the United Kingdom.
Learn what News-Net products can do for you.
Now more than ever, it's important to build deeper connections with your customers, manage and monitor your business in real time, and pivot fast as the world continues to evolve rapidly. Unite all your teams with our powerful solutions trusted by publishers worldwide.
Advertising Manager (AdWorks®)
All the Tools for Efficient Print & Digital Ad Sales.
AdWorks is the ultimate advertising management system designed for daily and weekly publications. It provides all of the tools necessary for efficient print and digital ad sales, accounts receivables, powerful live reporting, messaging and pagination integration – all in one complete system. Discover why AdWorks is the advertising manager of choice for publications.
Sales CRM (MediaCRM™)
Close more deals and grow your business with an integrated CRM.
MediaCRM™ is an enterprise level, full-featured CRM and sales force automation solution designed for the media industry.
MediaCRM™ is fully integrated with AdWorks to provide real-time information for advertising staff to boost sales, marketing and build more profitable relationships. In addition, its simplicity of use and design makes MediaCRM™ easy to use by both salespeople and managers.
Ad Production (Ad Production Manager™)
Supercharge your production team.
Teamwork makes the dreamwork. - Give the best experience for your advertisers and make the most of your time. Your sales and production teams can now work together seamlessly with advertisers – from ad tracking, approvals, proofing and more. Our ad production software helps your team get the job done!
Ad Layout / Dummying (AdforceX™)
AdforceX makes the ad dummying process easier and more intuitive than ever before.
AdforceX is The ultimate cost-effective, easy to use ad dummying / layout and issue management software for newspapers and magazines. It is a completely redesigned ad layout solution built to accommodate the modern macOS® capabilities of Mojave, Catalina and Big Sur. With all the tried and true features you count on: image views, template management, enhanced sectioning and folio management, issue configurations, and more.