Off The Page Consultancy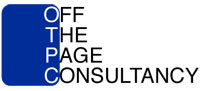 I am a subscription marketing professional with over 18 years experience in the publishing industry. I work with some of the biggest publishers as well as many smaller specialist publishers, providing a "one-stop" subscription resource.
My "virtual plus" subscription's manager service offers a fully flexible and highly effective subscriptions marketing service tailored to meet your needs.
"Virtual plus" means that I work remotely, you don't provide a desk, phone or computer for me. I am contactable by email and phone all day Monday to Friday and available for "face to face" meetings as agreed or required.
I offer you persuasive copy writing, first class subscription promotions for print and electronic campaigns, insightful analysis of data and sales results, and comprehensive management reports giving you everything you need to drive your subscription's business forward.
This solution could be for you if:
You need to recruit a subscription manager with more experience than you have budget for
Your subscriber base doesn't yet justify a full time resource but is taking up too much of your valuable time
You would like to grow your subscriptions
You need temporary cover for holiday or maternity leave
Subscriptions are a mystery to you and you would like to hand them over to a "safe pair of hands"
You have a specific project but do not have the resource or knowledge to handle it internally
Contact me to get your copy of the "Virtual Plus subscription's manager" brochure. I hope to hear from you soon.