Paperman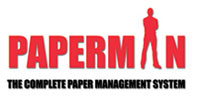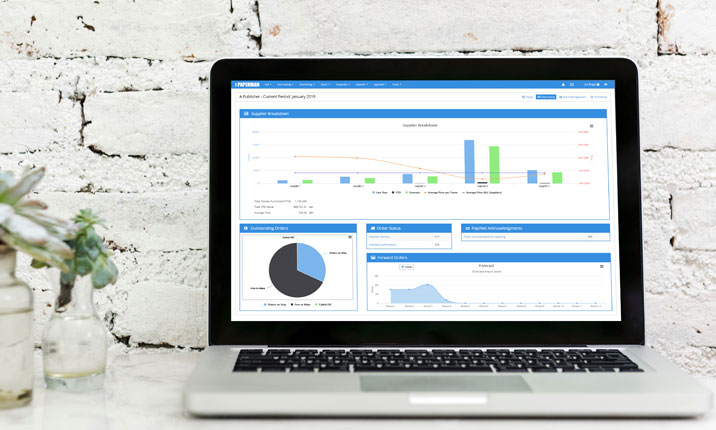 Paperman is the complete paper management suite designed for publishers, printers and paper suppliers. Working for the last fifteen years alongside leading figures in the paper and publishing industry, Paperman can provide you with a solution to support your business.
Providing a centralised system, Paperman allows everyone involved in the paper purchasing and management process to share information instantly improving accuracy and efficiency.
Accessed online via your internet browser, Paperman is available whenever and wherever you need it.
The Paperman suite is made up of several specialist solutions that can be used independently or in conjunction with each other to create the complete paper management solution. All of the solutions come with extensive reporting and BI information and can be integrated with existing in-house systems.
PM Publishing
Designed to support the planning and forecasting of your printed material whilst maximising the efficiency of both your time and paper consumption.
Plan future print runs and accurately forecast paper usage.
Optimise print layout to reduce trim waste.
Print modelling tool helps you plan future print runs.
Detailed paper waste breakdown.
PM Purchasing
Specialist purchasing system designed to handle the unique nature of the paper supply chain. Take control of your paper purchasing.
Create and send purchase orders and reservations electronically.
Multi-currency purchase ordering.
Complete order process tracking and management.
PapiNet integrated.
PM Stock
Paperman provides accurate and detailed stock management information ensuring you always have paper where you need it when you need it without having to hold large amounts of stock.
Real time stock information by location.
Complete stock movement visibility and audit trail.
Aged stock reporting.
JIT stock management.
PM PapiNet
Paperman is fully PapiNet integrated giving you access to the specialist e-documentation standard created for the forestry and paper industry.
Send purchase orders and call offs.
Receive order acknowledgments.
Receive regular order status updates.
Receive electronic invoices which are automatically matched against order and approved.
Paperman customers are continually seeing significant savings in both time and money through the use of the Paperman Suite.