Prism Consult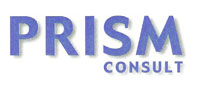 Prism Consult offers advice and consultancy to owners of publishing and digital media businesses wanting to buy or sell. Our service covers mergers and acquisitions and the preliminary planning associated with preparing a business for sale.
Prism Consult also provides strategic consultancy to start-ups and established businesses wanting to optimise their existing operations, or interested in developing new income streams.
Our team includes former senior executives of some of the UK's largest publishing, distribution and information companies. Together they have more than one hundred years' combined experience of launching, developing, buying and selling media and related businesses.
Reasons for using Prism Consult:
We're digital and print media specialists: We know and understand both industries, having successfully owned and sold our own businesses.
Our network of contacts within media businesses and investment groups: Our experience is backed up by a well-researched database of contacts, ownership details, and markets.
Detail and compliance: Documentation produced by industry specialists.
Confidentiality: We take steps to ensure that what is discussed with us and third parties, stays with us.
Determination: We don't give up!
Personal chemistry: We work with people we like to work with.
Why use an intermediary such as Prism Consult to sell your business? Come to that, why use an intermediary service at all? The short answer is because whichever side of the deal you're on, a competent business broker will always make, or save, you money.
Mergers and acquisitions are what we 'do'. Most owners only buy or sell a business once. We sell them all the time. When trying to prepare their own business for sale, many owners struggle to see the wood from the trees. We stay objective, and know how to structure a negotiation to gain maximum benefit for the seller, and how to identify maximum opportunity for the buyer.