Square7 Media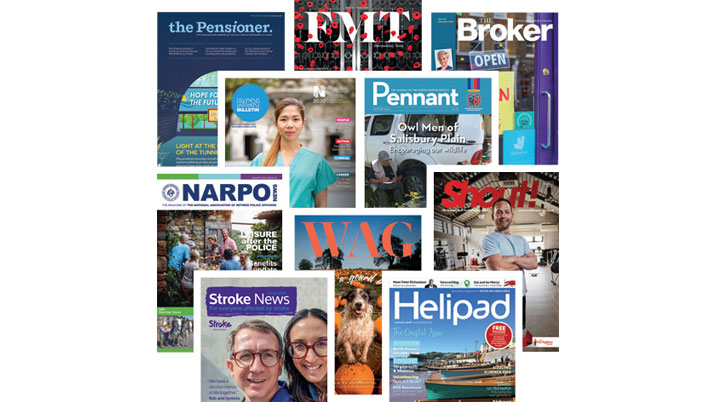 Are you looking to outsource or grow your advertising sales?
Square7 Media is proud to be celebrating 18 years as a specialist independent advertising sales agency.
Our strength is in membership, customer and charity supporter magazines, all of which need display advertising and loose insert revenue to help offset their costs. This is our area of expertise and the beating heart of our business.
We work with a number of leading publishing companies and inhouse sales teams and have built our business and reputation on the knowledge of our marketplace and the ability to deliver forecasted advertising revenue.
The Square7 Media portfolio has largely developed through client advocacy and recommendations and many clients have been with us for well over a decade.
Our magazine portfolio includes:
Membership organisations
Retirement groups
Customer communications
National charities
Supporter & fundraising mailings
B2B
We generate in excess of £3 million in advertising revenue for our clients per annum and sell over 25 million loose inserts.
Advertising sales service
Display advertising sales
Loose insert sales
Realistic forecasting
A flexible approach
Full transparency
A personal touch
With our strong portfolio of magazines under one roof, we deal with and attract the majority of advertisers aiming to reach our sector. We're very easy to deal with and having an established long-term base of advertisers who already buy across our portfolio, means we are in a strong position to introduce new advertisers to different mailing opportunities.
Publishing Services
We also publish magazines on behalf of several clients and can offer full magazine publishing, design and editorial services if required.
If you are considering outsourcing your advertising sales or looking to introduce adverts or loose inserts within your existing mailings, we would love to hear from you!