The Engine Shed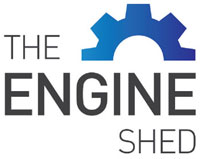 Secure Software for Publishers
Manage your advertising sales, subscriptions and e-commerce. View all your revenue and associated workflow in one place.
Publishing
Advertising sales
Campaign management
Production workflow, flatplanning and automated copy chasing
Invoicing
Integrates with a wide variety of accounts systems
CRM and marketing related activities managed through a single customer view
Support for promotional items such as whitepaper downloads
Optional third party integration with content providers such as Yudu, Magazine Cloner & PugPig
Optional paywall or premium content management on your own CMS
E-commerce
Fully customisable online shopping experience
Support for physical and digital product sales
Publisher-specific capabilities include support for back-issue sales, free trials, subscription sales and renewals
Loyalty rewards, cross selling and special offers
Optional warehouse logistics management
Full CRM and telesales integration
Subscriptions and Circulation
ABC compliant circulation management
Full customer communications management
Fulfilment list generation
Online self-service for initial sign up and renewal
Support for wide range of online payment processors; direct debit capabilities
"I don't know how the whole WFH would have happened (without TES). Having this tool and letting people use it on their phone has been a godsend!"
"It's a very competent system as it is. It's very good value. Generally more than fit for purpose."
"Their CRM is limitless."
"Very responsive."
Our software solutions are intuitive with no requirement for specialist IT knowledge. The solutions we deliver include UK support and training. Our project management team co-ordinates any migration, minimising risk and easing adoption.
We have comprehensive, flexible dashboards, reporting and performance management.
Our pricing is competitive, cost-effective and transparent with no hidden extras.
Come and join the hundreds of users we help close £10million worth of advertising bookings, subscriptions and sales each month.