The Engine Shed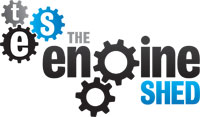 Effective & efficient working - from any location
We provide small-to-medium businesses with quality, cost-effective, software customised to help them work more effectively and efficiently, without any of the complexity usually associated with IT - no servers, no complicated software installations, no fuss. Work securely from any location you please, at any time, using nothing more than an internet connection and web browser.
Behind the scenes we draw on deep expertise in both software development and application delivery to provide a quality of service that matches that found in blue-chip organisations.
The Pulse Productivity Suite
Small businesses can keep their finger on the pulse with the Pulse Productivity Suite.
Pulse products are managed software applications that are accessed using a normal web browser - no local software needs to be installed, and no IT expertise is required - that help small businesses run more efficiently and productively.
Pulse Publisher
Complete sales and production lifecycle management for small publishers of trade journals. More »
Pulse Event Management
Corporate event booking, planning and management system for event organisers. More »
Pulse Commerce
One-stop print and on-line catalogue production, on-line and off-line sales management, invoicing and inventory management. More »