vjoon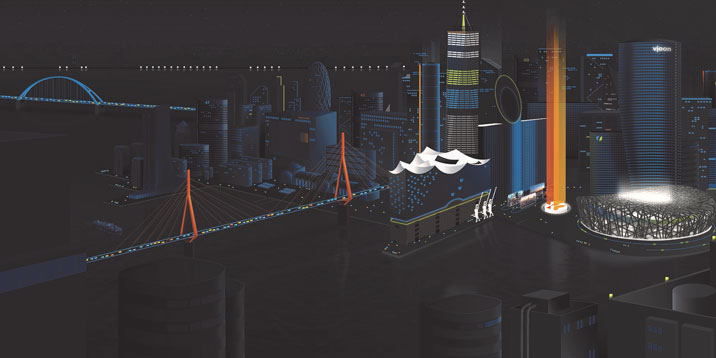 Well established in the publishing market since 1990, vjoon is one of the world's leading providers of software solutions for the management of digital content. vjoon immediately integrates technological innovations into its solutions and develops them consistently to meet market needs. vjoon works with a global network of more than 30 qualified partners to ensure high-quality system integration, training, and customer support. In the UK, we partner with Selcom Systems. vjoon maintains its headquarters in the Hamburg metropolitan region.
More than 500 global customers like Condé Nast, CPI Royle, BASF, C3 Creative Code and Content, Hubert Burda Media, McGraw-Hill Education, Mondadori, National Geographic, Playboy, TimeOut London, The New York Times and Red Bull Media House use vjoon solutions to produce magazines, financial reports, sales and marketing materials, and much more in print and digital.
With K4 and seven, vjoon offers two powerful multi-industry solutions. K4 and seven mark a new milestone in the integration of a publishing system with a digital asset management (DAM) solution. Publishers, creatives, and marketing teams, as well as many other divisions in enterprises, use it to speed up their workflows and can thus face the challenge of an ever-growing volume of digital content with confidence.
Multi-Channel Publishing
vjoon K4 is one of the most innovative multi-channel publishing systems on the market. With K4, multimedia content can be created, reviewed, managed and tailored for any output channel – whether it be magazines, newspapers, corporate publishing, annual reports, product information, or books. Renowned customers worldwide benefit from this sophisticated solution in environments ranging from three to over 1,500 users. K4 is integrated with WordPress, Adobe Creative Cloud, Microsoft Word and Excel, Extensis Universal Type Server, Twixl Media, axaio MadeToPrint and MadeToCompare, and many more.
Digital Asset Management (DAM)
vjoon seven is a platform for the management of digital assets. seven is based on state-of-the-art technical components and manages content using a sophisticated metadata management system that takes all common standards into account. As a central content hub, seven facilitates collaboration and ensures that all assets are managed consistently. vjoon seven already has a number of adapters, for example for Microsoft Word, Excel and PowerPoint, as well as Adobe InDesign, Illustrator and Photoshop.
Cloud, on-premises or hybrid
Companies that opt for vjoon solutions are free to run and maintain K4 and seven on their in-house IT infrastructure, or they can port the whole package to the cloud.