Journalistic Apps / Services
2 suppliers in this category.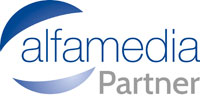 We deliver software solutions for media organisations covering news gathering, content management and delivery.
View profile >>

Our mission at Publisher's Toolbox is to transform traditional media groups into digital media powerhouses – by providing the world's most advanced digital content ecosystem.
View profile >>