alfa Media Partner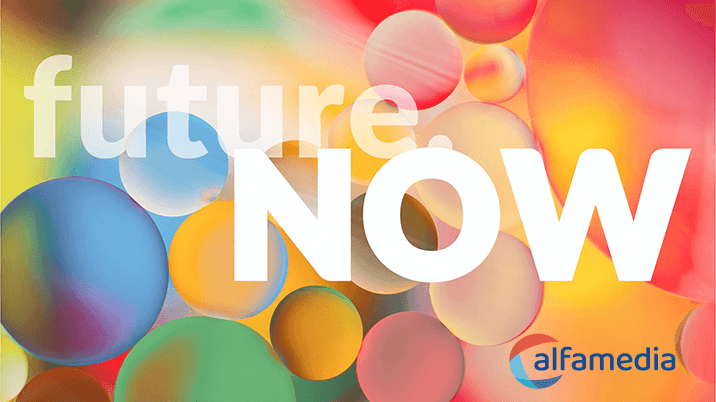 At alfa Media, we see ourselves as a partner to our customers, opening up a world of new paths and new possibilities, not only for the publishing business, but also unlocking a universe of fresh ideas and untapped opportunities. We value innovation and focus on multimedia, user-friendly concepts that are perfectly tailored to the respective publication channel – whether digital, print, online or app. But not only that. We provide all the necessary workflows for digitisation and promote a modern work culture at the same time. This is how we ensure that you can provide your content with the relevance and visibility it needs. Discover the novel fusion of AI and print automation, integrated newsroom solutions, contemporary ePaper/App offerings and a powerful content management system including a web portal. Together we will shape your future and courageously walk the path of change with you. Cooperation and progress – that's what alfa Media stands for.
Working alongside alfa Media Partner GmbH, we deliver software solutions: ContentLine for news gathering and content management; Print Automation by Sophi.io and Aptoma, for the automated layout of print pages; HubSpot for CRM, marketing, sales, and business process automation; BusinessLine for multi-media advertising booking and delivery systems; ProductionLine for planning, ad production and pre-press workflow – everything for multi-media publishing and the printing industry.
Browser based application modules
Print Automation
Advertising systems, HTML5 ad design, content delivery and HubSpot CRM
Digital, social, online, mobile and print publishing
Newsroom and Asset Management Systems
Consultancy support
ContentLine
EditorialOrganiser is the future of newsroom and editorial management – the platform for your content. Like a smart folder, it keeps everything together which belongs together. All common formats can be stored, edited media neutral and published in the desired channel with a few clicks.
Full range of functions at any location: Work in the browser with no install on the computer.
Media-independent planning, media-specific publishing: Publish in just a few steps.
Optimal deployment of the editorial team: Scheduling and operational planning is integrated.
Workflow support for editorial staff: Efficient searching, context information while writing.
Print Automation
Irrespective of their current editorial system, all publishers can now access print automation thanks to machine learning technology. As an integrator, alfa Media goes beyond deployment of solutions, playing the key role of a committed project partner that understands the clients' distinct demands and tailors solutions to accomplish their aspirations.
Partner of the companies Aptoma and Sophi
AI-supported layout and automated AI layout
Automated layout contributes to efficient page design, thereby enhancing productivity.
alfa Media provides a broad spectrum of support in both technical and workflow aspects.
HubSpot
alfa Media provides you with certified HubSpot experts for the implementation and connection to your existing systems.
alfa Media is a platinum integration partner with certified employees
Marketing Hub with tracking and management of web ads, social media management, lead generation, marketing automation
Sales Hub with advanced CRM, meeting scheduling, quotes, email templates and email tracking, sales analytics, mobile CRM app, pipeline management
Service Hub with tickets, knowledge base and customer feedback
Operations Hub with data synchronisation, programmable automation, and data quality
End-to-end service from HubSpot (live chat, email, or phone)
BusinessLine
AdSuite Market is the complete advertising system for all aspects of ad management. Optimise your ad business with comprehensive functionality and integrated HubSpot CRM.
Completely browser based! HTML5 ad design
Handling of all commercial and technical processes for any type of order
Optimisation of customer service through integrated customer relationship management
Integration of the end customer via alfa WebStore, the online customer self service centre.
ProductionLine
PrintLayout, page layout software and workflow system with ProductPlanner and WebTracker, takes care of your print channels while SmartNews and ePaper deliver your content to web and mobile devices.