Atlas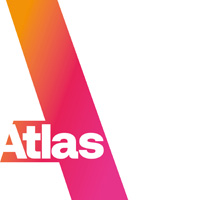 Atlas is a strategic growth consultancy set up in 2022 to serve the publishing and wider media industry.
Founded by market-leading experts, Atlas builds in-house and bespoke systems for making sense of recurring revenue businesses. We work with all kinds of clients, big and small, on all sorts of projects, short or long.
Our solutions are data informed, customer centric and rooted in the real world. We have a strong focus on core subscription KPIs and how these can be enhanced.
We deliver our clients clarity about their business and confidence about what to do next. We listen, think, collaborate and formulate strategies that deliver answers to our customers' needs.
Atlas always follows its in-house process of Understand, Unlock and Grow.
This is our sequence of working through our clients' objectives. It's a fresh canvas to which we apply our experience, skill and knowledge. We only act by beginning every new process with an understanding of all the data, information, analysis and other areas that we can get our hands on.
This leads to actionable strategies that are rooted in unlocking value, growth, and underpinned by controlled risk.
Core services
Strategic planning
Financial modelling and advice
Pricing and offers
Acquisition planning, execution and growth
Audience identification and research
Brand analysis and positioning
Customer churn and retention
Campaign ideation and creative competitive analysis
Training and mentoring
Contact us today to discuss the opportunities and challenges you're facing within your business – hello@atlas.how