Bluetel Solutions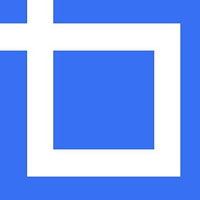 Deliver your content across digital platforms to reach the broadest possible audience.
Reclaim the distribution channel and cut down expensive third party costs.
Manage your customers' experience and increase subscription revenue.
Take a content managed, digital-first approach to publishing.
Publishing your content profitably is a problem that all modern publishers face. With dwindling advertising revenues and audiences increasingly segmented, monetising your content is more of a challenge now than it's ever been.
With a content managed approach to digital publishing, you can centralise your content and distribute it across platforms, easily. Allowing you to reach the broadest possible audience with minimal resources.
Desktop, Tablet, Smartphone. Your content can be delivered to each platform from the same central source, without laborious copy and pasting, expensive interactive magazines or the need to invest in a native application for each of the popular smartphone operating systems.
When we talk about content managed publishing, we don't just mean written articles and pictures. You can deliver rich, interactive, multimedia content to your customers that'll work across all devices that support modern web technology.
We offer solutions that put you back in control of the whole process, from creation to distribution, cutting costs and driving profits.
We are a web development agency based in Birmingham with extensive experience in the publishing industry. Many of our clients are publishers and have been with us practically since our inception in 2007.
Content management, ecommerce, multichannel publishing and technical development are only a fraction of the web development services that we offer: we get to know you, your business and your customers, and then tailor a system that fits perfectly.
We make the web work for you.