eMagazines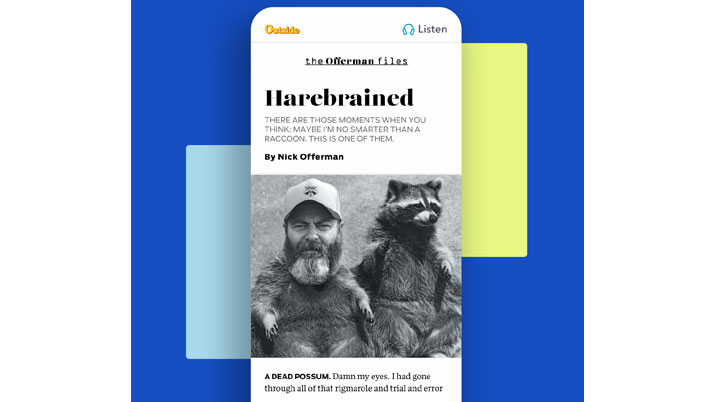 At eMagazines, our mission is to support magazine publishers with smart solutions that amplify their premium content. Launched in 2017, we are a software company that helps publishers of premium content create beautiful, mobile-optimised digital magazines. Our unique approach to building digital magazines keeps users engaged for longer than a typical website or basic digital replicas.
Our solutions also include branded searchable libraries / archives, secure digital fulfilment, a custom landing page system, native magazine apps, Apple News+ support and our new content repository for managing rights and content reuse called StoryFinder.
"Our goal is to grow subscriptions and give subscribers the best possible reading experience and customer journey. By implementing instant digital access through the eMagazines solution, our new print subscribers are able to enjoy the current issues right away on any device." Seema Kumari, Digital Marketing Director, Hearst UK
Custom Mobile Magazines with Audio
Instant Access: Securely connect subscribers immediately to a re-imagined digital version of your magazine.
Engaging experience: Brand specific experience that includes no login or download.
Digital Library: Subscribers can access all their issues in a branded, searchable library. Offline reading is also available.
Premium Audio: Using our ReadAlong.ai technology, users can listen to all articles. Voices created by Amazon and Microsoft.
Our Services
Production & Delivery: We turn a PDF of your magazine into a beautiful mobile version for smartphone, tablet and desktop (replica). Digital fulfilment and delivery available if needed.
Customer Acquisition: Access new sales channels including top magazine agents, online retailers and strategic partners.
Back Issue Library / Archive: Turn the digital library into a full archive organised by decade, year and issue. Use as a value-add or sell as a new product.
Flexible Landing Pages: eMagazines landing pages are a flexible option for publishers to use for partners and for selling print and digital subscriptions.
Premium Text-to-Speech: Seamlessly (one line of code) add text-to-speech audio to your website. Human-like voices available in multiple languages and accents.
StoryFinder: Publisher content repository for managing rights and licensing and repurposing existing content for web and / or print.