Miles 33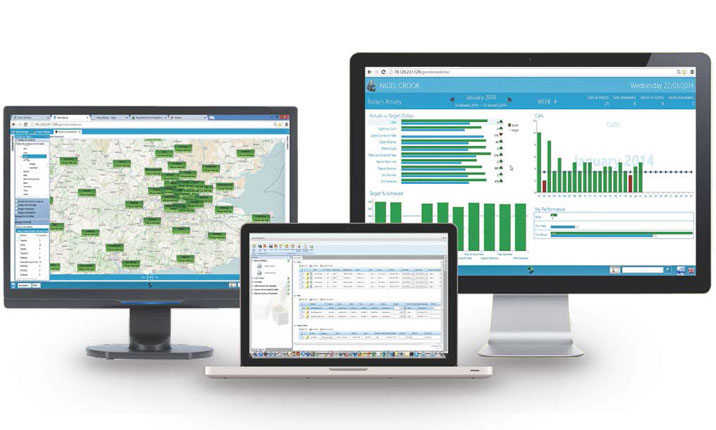 Miles 33 develops and implements software technology for print, web, mobile and broadcast media companies. Our solutions enable publishers to take back control in a rapidly transforming and challenging industry. Miles 33 is a trusted partner serving media companies globally in 29 countries. The company is headquartered Bracknell, UK with offices in Milan, Italy and Connecticut, USA and Kuala Lumpur, Malaysia.
End-to-end advertising solutions
Do you have all the sales revenue you need? If not, you are not alone.
With a Miles 33 Gemstone Advertising System you can configure an end-to-end booking solution to fit your business. Gemstone is built on an infrastructure platform designed to support change to enable business creativity and speed to market. 100% browser-based, Gemstone allows you to take advantage of the benefits of cloud-based technology with responsive web design for tablet and smart phones. Gemstone CRM can help you identify leads and opportunities and enforce business rules with Gemstone Workflow to ensure consistent execution of your campaign. Gemstone Inventory provides auto-configuration and fulfilment with DoubleClick or Adtech Ad Servers, so your digital ad sales are accurate and know if the digital inventory you are booking can be delivered or not. Sell print ads, mobile ads and online ads as a single order and bill using a single invoice, then track sales across all media with Gemstone Target and Gemstone Report.
Ad makeup & self-service
Automate ad makeup with one of the world's leading self-service solutions for creating custom- built advertising content for both print and digital media. EasyBuild (part of the Wave2 Publishing Platform) can create every ad size in the order (print and digital) – automatically. EasyBuild is straightforward to use and no design or creative skills are necessary for marketing and sales teams to develop high quality creative content with ease. If you are a publisher, corporate brand or advertising agency looking to find an innovative and cost-effective way of automating the creative process, EasyBuild is the perfect dynamic advertising solution.
Multi-channel content creation
Free your newsroom from technology or infrastructure limitations and efficiently author content with a GN4 media-neutral content engine for content producers. GN4 automates your processes and can deliver any content to any channel for print and digital media, mobile, and social media networks. Regain valuable time by automating the production of standard template pages with Auto Publishing and update content both ways with the VirtualCMS web content management solution. VirtualCMS is a fully responsive web CMS that has a bi-directional interface to GN4 enabling authors to write for web and reverse publish for print or publish to web and print from the same application. It has an integrated Business Directory, Classified Sales and Photo Sales Platform.