Smartico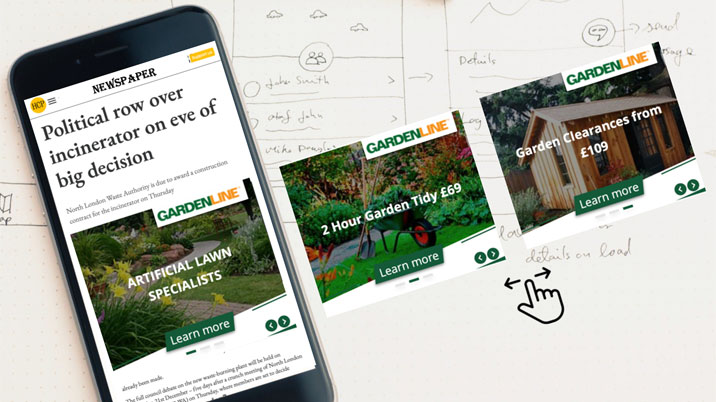 Smartico is a proven solution to both grow overall advertising revenue and increase yield (CPM) using your existing SMBs print-only advertisers.
Smartico's "Smart Ads" takes a local ad and turns it into a high performing digital ad plus landing page for the ad to link to – based on the data from print and all across the web, without the need for the publisher or advertiser to do any briefings. Smartico then trains the publisher's salesforce how to sell that at scale and takes care of all ad operations.
Smartico is a trusted partner of 300+ news publishers across Europe and North America producing 100,000s of ads per year. Customers include big media houses like Tamedia/TX Group, Mediahuis and Axel Springer and lots of regional champions for whom Smartico provides reliable, sustainable, and relevant bottom-line growth and profits.
It's simple math…
How many SMB advertisers book press only ads with you today? If the answer to that is only as little as 25 per week, then we know we can build you £100,000+ p.a. in new revenue. If it's more, we can build additional annual advertising revenues and profits of £500,000 and more – as the average up-take of Smart Ads from SMBs is an impressive 80% at CPMs of £10-20.
Reach out and let us show you the proof from successful news publishers of all sizes with their detailed business cases.
It's about keeping (and monetising) your existing relationship…
These advertisers – the butcher, the baker and the … scented candle stick maker – have an existing often long-term relationship with your publication and local sales rep. They trust your brand and are loyal customers. They are bamboozled with complex digital ad offerings and if they do spend online, much of the budget goes to Facebook and Google. They may have small budgets, but their combined spend is significant and their continued support is critical to your business.
With Smartico, you can make this combined spend accessible through one simple offering without additional overhead on your side (neither for creating nor booking the ads) and profit from our existing best practices of how to sell the offer from day 1.
Smartico's pay-as-you-go pricing makes sure that we are in the same boat, and we are only successful when our news publishers sell lots of Smart Ads. And it makes sure that publishers don't build up additional fixed costs, just but new profits.
Ask for your free demo of Smart Ads today!