Spatial Global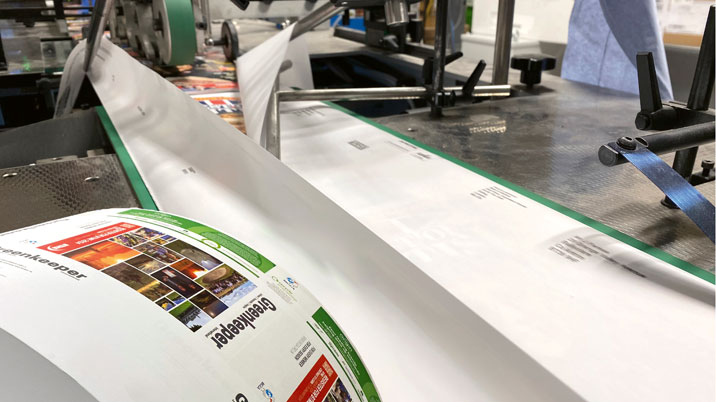 Providing the most flexible international and inland mailing solutions, Spatial Global is a forward thinking proactive partner to its clients. Whether you need a small quantity of mailings in the hundreds, to tens of thousands per month – you will get the best mail management and distribution solution for your organisational or client needs.
Market experience means we understand your needs
Whether you publish magazines, books or smaller project mailings and need a one off, monthly, quarterly or annual solution, Spatial Global will provide you with the most dynamic and flexible options to meet your specific needs. Our experience and combination of in-house services cannot be matched.
Magazine and Book Publishers
Membership, Professional Bodies and Trade Associations
Contract Publishers, Marketing and Magazine Printers
Corporate Organisations, Exhibition Organisers and HR Management
Religious, Educational & Charitable Institutions
A comprehensive fusion of services designed to optimise efficiency and maximise your budget
Giving you a dedicated full mailing service under one roof – data, fulfilment, lettershop, pick and pack, e-commerce, storage and dispatch. Spatial Global works with you to understand your requirements and then design the most efficient solution to ensure you get the best value for every mailing.
Global Mail Services
International mail
Competitive transit times
Choice of priority and standard service
Press options and volume discounts
UK Mailing Services
Collection through to processing and final delivery
Daily collections throughout the UK (sorted and unsorted)
Packet post, parcel delivery and hand delivery
Mail Fulfillment Solutions
Data Processing and Preparation
Machine Mail Fulfilment
Hand Mail Fulfilment
Store, Pick and Pack
Kitting
Return Mail Handling
Publishing Mail Distribution
Mailing for UK Publishers
Mailing for Overseas Publishers
Publishing Mail Data Processing
Magazine Fulifilment
Book Fulfilment
Poly-wrapping Machine Fulfilment
Publishing Returns Management
Mail Value-Added Services
Print Management
Warehousing
Courier
Flexible mailing solutions because one size doesn't fit all
A comprehensive selection of automated solutions, manual systems and added value services ensure your needs can be met. Working with you to design and deliver the most responsive, flexible and efficient mailing solution. This means your delivery requirements are fully explored and once understood, you get a solution designed to maximise your budget, whilst providing flexibility because we understand things change.
A price promise
Change is constant. How are you managing the ongoing changes? With our price promise you can rest assured costs are transparent, clear and we'll always seek out the best price – and pass on the difference if we get a lower cost. This is because we strive to consistently deliver the best value for our clients.