The River Group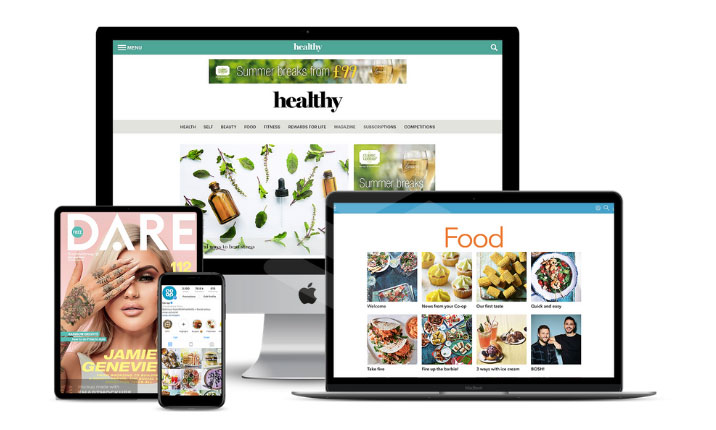 River is a 25-year-old independent, full-service content marketing agency made up of a diverse and creative team and countless expert contractors. We are based in London but operate globally, working in 18 international markets. Within these markets, we have published content in 11 different languages.
In an age of content spam, we don't add to the noise, we make lean content designed on a simple consumer/brand value equation. Our content combines the new science of digital media and the old artistry of storytelling. We produce content for web, social and print, to address hard-nosed marketing objectives for our clients. Our content delivers proven ROI to brands and businesses, and value to their audiences.
Strategy, Marketing & Social Media
We pride ourselves on having a genuine understanding of a variety of audiences, and the importance of relevant content. Our strategic tools include audience insight; customer journey planning; qualitative and quantitative research; user experience; social media analysis; commercial modelling & ROI; and newsstand strategy and execution.
Editorial
Effective editorial is about infusing well-crafted content with a strategic purpose. Our editors have unrivalled expert analysis and insights into the world of content, brands and publishing. We weave together sector expertise with macro trends and behavioural economics to create compelling reading.
Design, Video & Content Creation
Our in-house creatives, designers and producers are steeped in years of experience in creating imagery and video for brands that capture both the imagination and attention of your stakeholder audience.
Tech, Platform Development & Search
People's fundamental desires for connection, fulfilment and safety won't change – but the ways they satisfy those needs will. Our marketing technology platforms and SEO teams bring those possibilities back to the business, so that our storytellers have powerful ways to work, and our strategists have effective ways to think.
Site Optimisation & Conversion Analysis
E-commerce has transformed every business in every sector. It offers unparalleled customer experience and provides the brand with valuable data and insight to improve customer journeys. Our optimisation teams ensure that the website CX does what it's supposed to – sell more. Analysis includes language, structure, colour and reading age, ensuring your site increases shopping frequency and cart value.
Measurement, Testing & Refining
Our research and analytics teams work to find new metrics, to match new channels and new forms of media, and to find ways to turn that data into decisions. We want to ensure that every piece of content we produce carries ROI.
Production, Deployment & Distribution
We create and distribute all manner of digital and analogue content. This is a pretty exhaustive list, but do let us know if we've missed something.