Marketing Agency
3 suppliers in this category.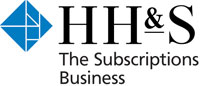 We are an innovative subscriptions services and marketing agency offering publishers a fresh approach to marketing and servicing their subscriptions.
View profile >>

We specialise in supporting magazine and newspaper publishers with subscription, reader and advertising revenue growth.
View profile >>

We are an independent sales and marketing agency based in Hampshire, serving clients throughout the UK, Europe and US.
View profile >>