Clock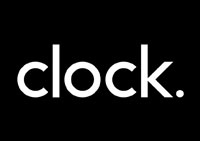 Clock makes digital products and services. We're driven by a desire to create exceptional online experiences, connecting brands with their customers.
Areas of expertise:
Web and mobile experiences
We are experts in combining strategy, usability and technology to create digital experiences that resonate with consumers today.
Loyalty
As the media landscape gets increasingly crowded and fragmented, Clock helps brands to connect with their customers, driving engagement, trust and loyalty. We even have our own loyalty product, Kado.
Digital brand development
Modern brands are defined by and remembered for the quality and richness of their consumer interactions. We create brand experiences for the digital age.
Optimization and maintenance
We blend analytics, data and insights with a deep knowledge of our clients and their markets, in order to optimize and future­proof our work on an ongoing basis.
Clients
We're lucky enough to have worked with some of the world's best ­known brands, and we're proud to say that many of our clients have been with us for over ten years. We have a impressive repeat business rate with over 90% of our clients offering us additional projects.
Our clients include News UK, Bauer Media, Time Inc, Local World, Down Jones, RIBA, DC Thomson, ShortList Media, Independent News & Media PLC.