Gordon & Gotch Publishing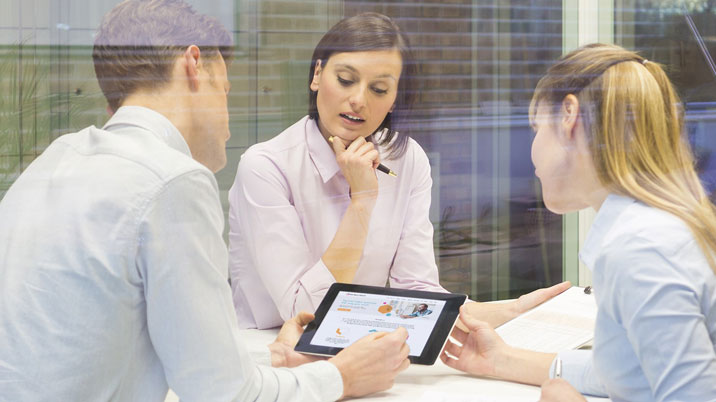 For over thirty years, we've been developing and designing innovative software solutions for the publishing and events industries. Today, our Myriad solution provides businesses in the sector with a single knowledge source that releases their full potential. With Myriad's easy-to-use modules, businesses can optimise their workflows to:
serve customers more efficiently
work with smarter, more cost-effective marketing
improve sales figures
increase revenue and profits
What can Myriad do for you?
Myriad is remarkably flexible. It's designed to expand as a business grows, and helps you stay compliant with the latest requirements. You start with the CRM module and add according to your needs.
CRM: The comprehensive base module that's a powerful software solution in its own right. Get a top-down management view that prepares you for any challenges.
Advertising: Make sure you're maximising your revenue by keeping an eye on bookings, availability and performance against targets.
Books: You'll know how merchandise is performing at any time, and who's buying it.
Circulations: Have better insights with automated production routines and summary reports. Circulations tightly integrates with the subscription module for mailing, auditing and analysis purposes.
Events: Simplify ticket and stand sales, advertising, circulation and catalogues with Myriad.
Subscription: Look after any kind of subscription, using payment gateways with full integration to your website.
Distribution: Take control of wholesale distribution in bulk, to outlets that operate on a sale-or-return or full-sales basis.
Dashboards: Powerful visuals give you insight into your business data for knowledge of trends, KPIs and action items.
Data Mining: Any department that works with data saves time with the easy to use, yet comprehensive, selection tool within Myriad.
Sales Ledger: Sales Ledger seamlessly links with all sales activity and with other accounting software, such as Sage and Xero. The result: a full picture of invoicing, payments and aged debt.
Sales Pipeline: Keep control over your sales pipeline process. Watch how sales deals progress; when they're due to close; and how near they are to completion.
Web integration: With Myriad as the interface between database and website, online experiences become intuitive and interactive.
Start optimising your workflows today
From the moment you get in touch with us, we work with you to ensure you have exactly the modules you want, configured to suit your company. We can also provide you with full support, training, data transfer and bespoke development. Talk to us about your needs today.